The Landyachtz Dinghy: The best cruiser board ever made
How we make the best Cruiser Boards

We've been making boards for a long time. The Dinghy has been a part of the Landyachtz lineup for 18 YEARS. It's been lovingly referred to as the best cruiser board by our staff and team. We tend to put a ton of time into designing and developing our boards and the Dinghy is no exception. It's been in our line for nearly 2 decades now and has been put through its paces all over the world. Our team take Dinghies with them whenever they travel. Over the years we've refined its shape, and improved the components making it the perfect shredder for almost any kind of terrain. We test and test and then test again…which really means we are out skating all the time! The Dinghy shape has evolved over the years, all in the pursuit of creating a well rounded, capable board that's a blast to skate. We started simple, with a flatish deck that had a very subtle tail. We then went narrow, added a kick tail and slight nose. This board was a blast, but took some skill to conquer. The dinghy is meant to be accessible so we pushed the shape to include a more practical kick tail, wider foot platform and wheel wells that allow for larger soft wheels. The modern Dinghy is an evolution of years of skating and trial and error, we're definitely stoked on where its at now.

---
The best cruisers come with the best components

Cheap cruisers come with garbage components. They may look cool, but they don't feel cool! That's why we've developed dozens of wheels and tested hundreds of urethane formulas. More on that here. Knowing how you want the board to perform and creating a custom wheel that has the perfect slide/grip balance is the key to function. 63mm Fatty Hawgs where developed specifically for the Dinghy. They have the size, balance, and speed that let you take this board over just about any terrain you encounter.
Functional cruiser trucks were a challenge to find. If you look at the cruiser skateboards on Amazon, you're going to see no name trucks and wheels slapped on the decks. For a cruiser to perform perfectly out of box you need strength for big wheels, geometry for nimble carving, quality bushings for long lasting rebound, precise axles and faced hangers for a tight fit. Bear has been developing trucks to meet the demands of skaters who expect the best from their gear. We created the Polar Bear 105 to meet our needs, and yours!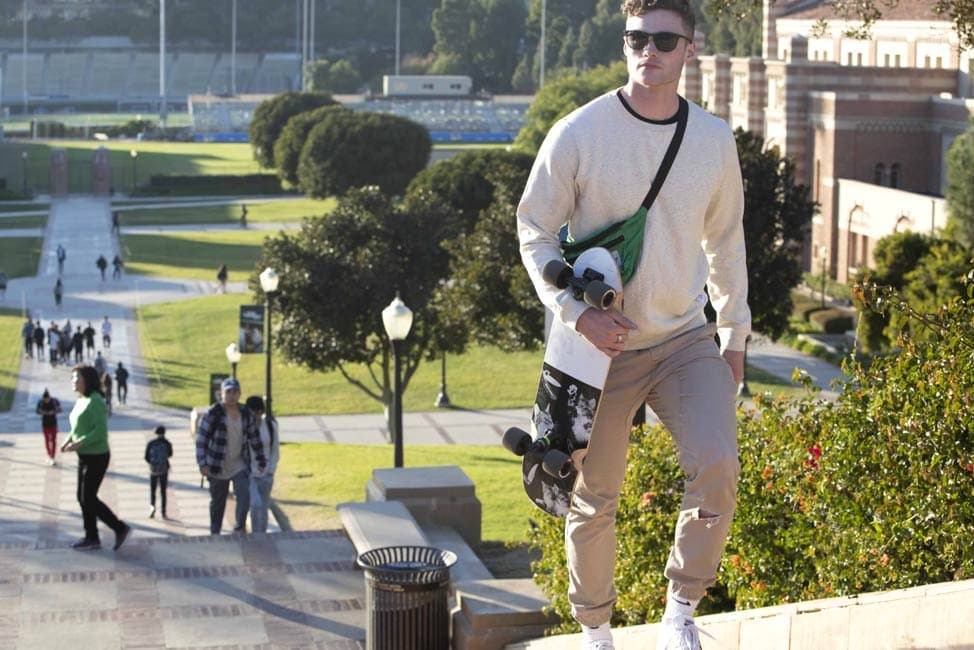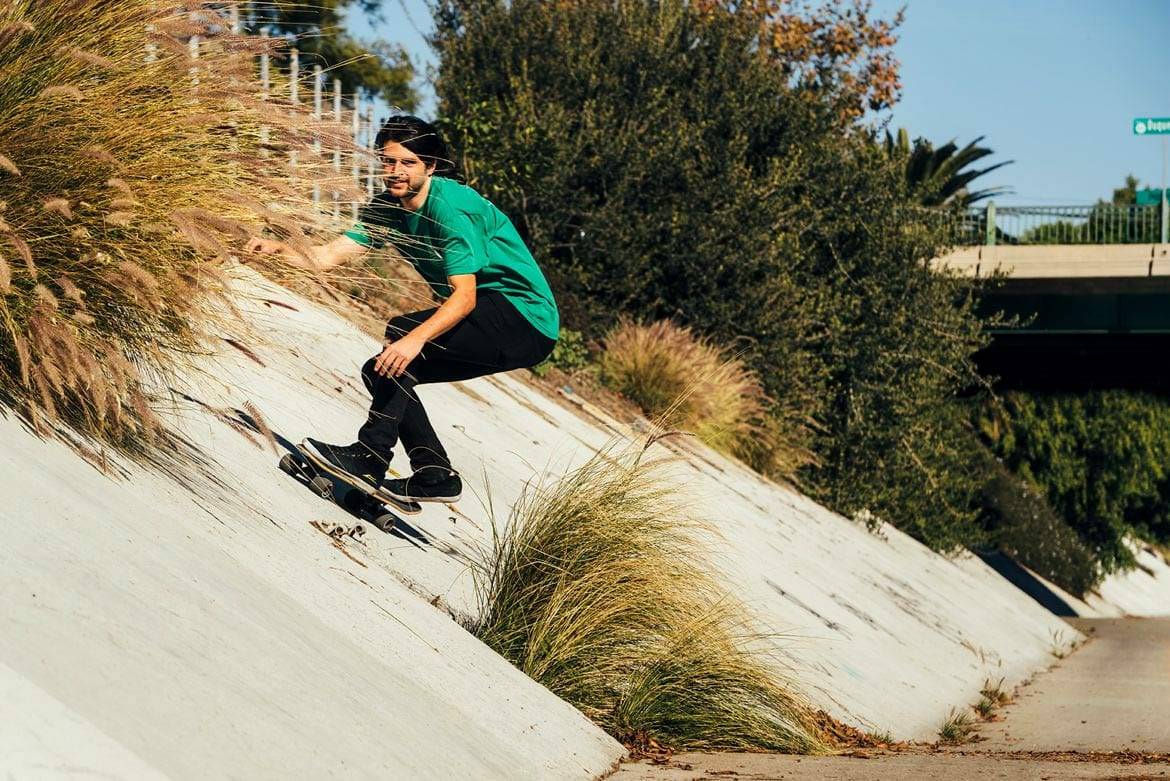 This board is perfectly compact yet still perfectly comfortable to ride. You can strap this to your backpack, throw it in a locker, or easily keep it in your car. It hardly takes up any room while opening a lot of possibilities. Everything we've done to our Dinghy boards was done with the goal of helping you have more fun than you ever thought you'd be able to have while simply cruising around town. They're smooth, capable and maneuverable and feel dialed under your feet. Over the years we've added a handful of shape and size variations, offering more variety to suit your skating style.
Finally, we've partnered up with some incredible artists to create a line up of boards that will suit just about any personal taste in art. You into cowboy creatures? BAM, we got you covered! Ghostly arctic foxes? WHAMMY, I gotchu fam! Or maybe you just wanna see a skeleton get drunk? SHABLAM GET YOUR DRANK ON! These boards are just as much a work of art as they are a functional shred sled.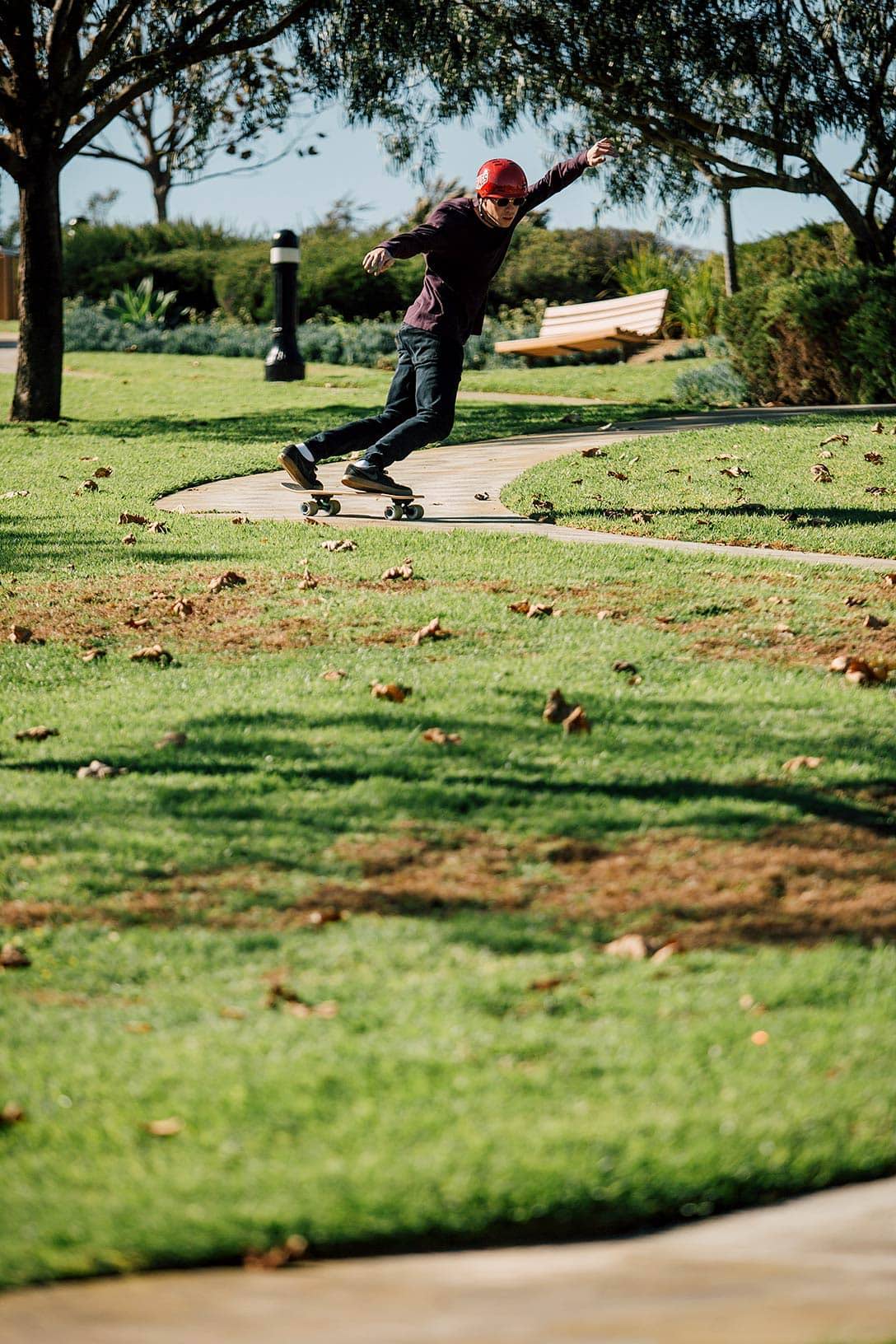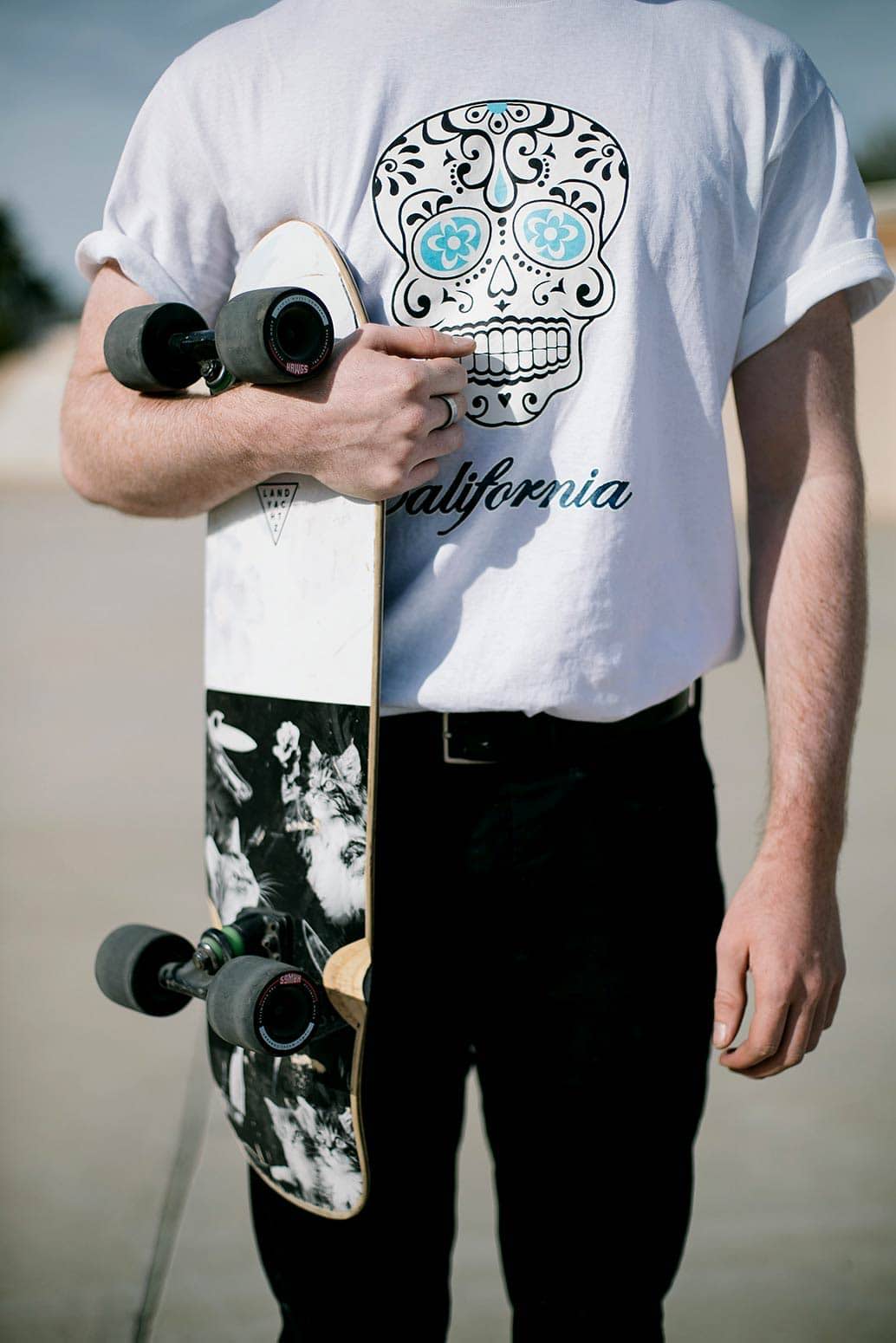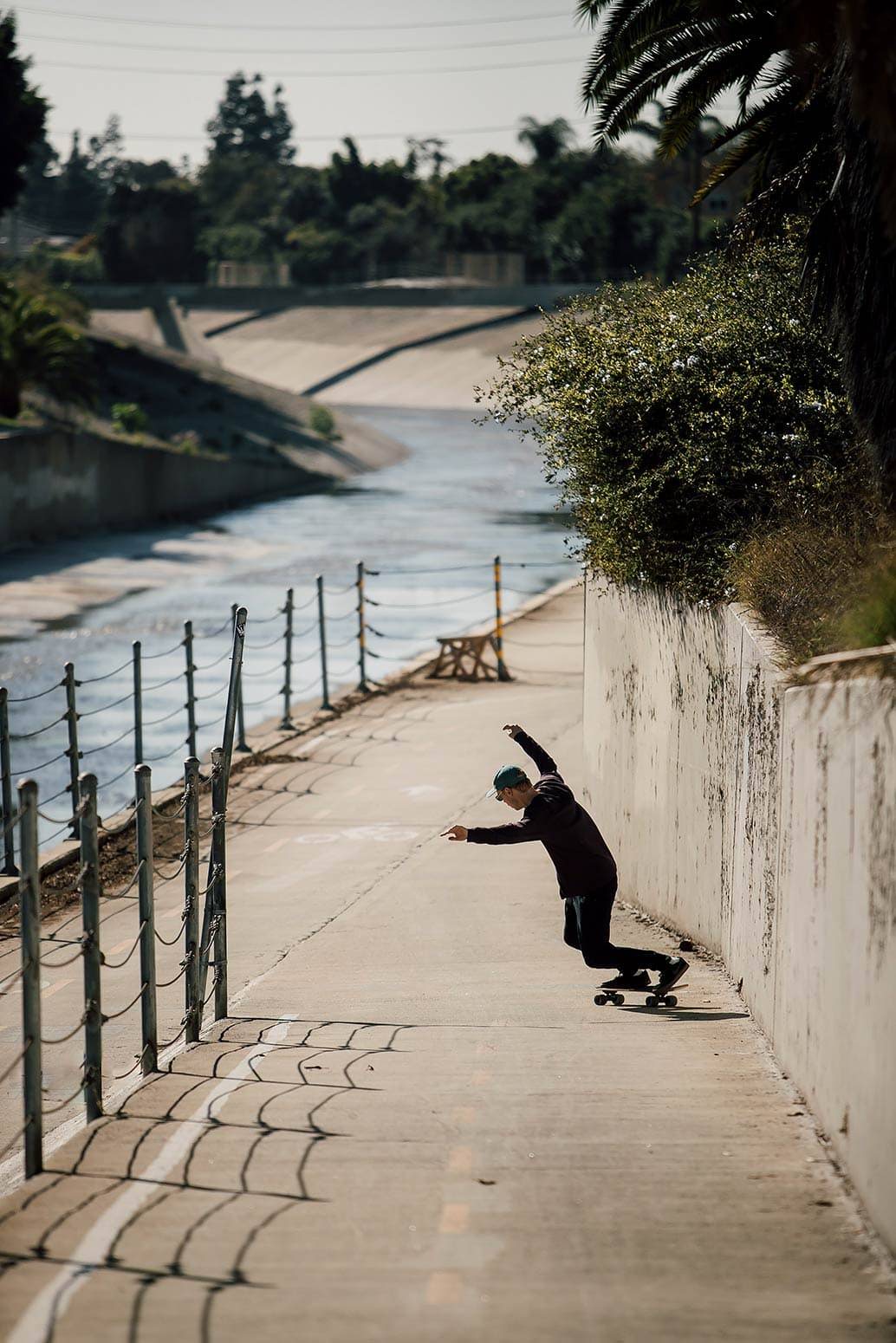 Still not a believer that the Dinghy is the best board ever? Check out this video about what makes the Dinghy the best cruiser skateboard.
Prefer a slightly larger Cruiser?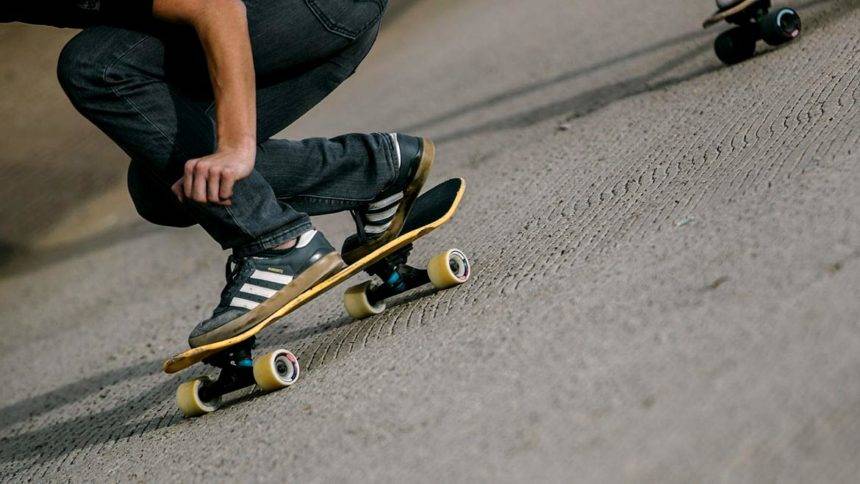 ---