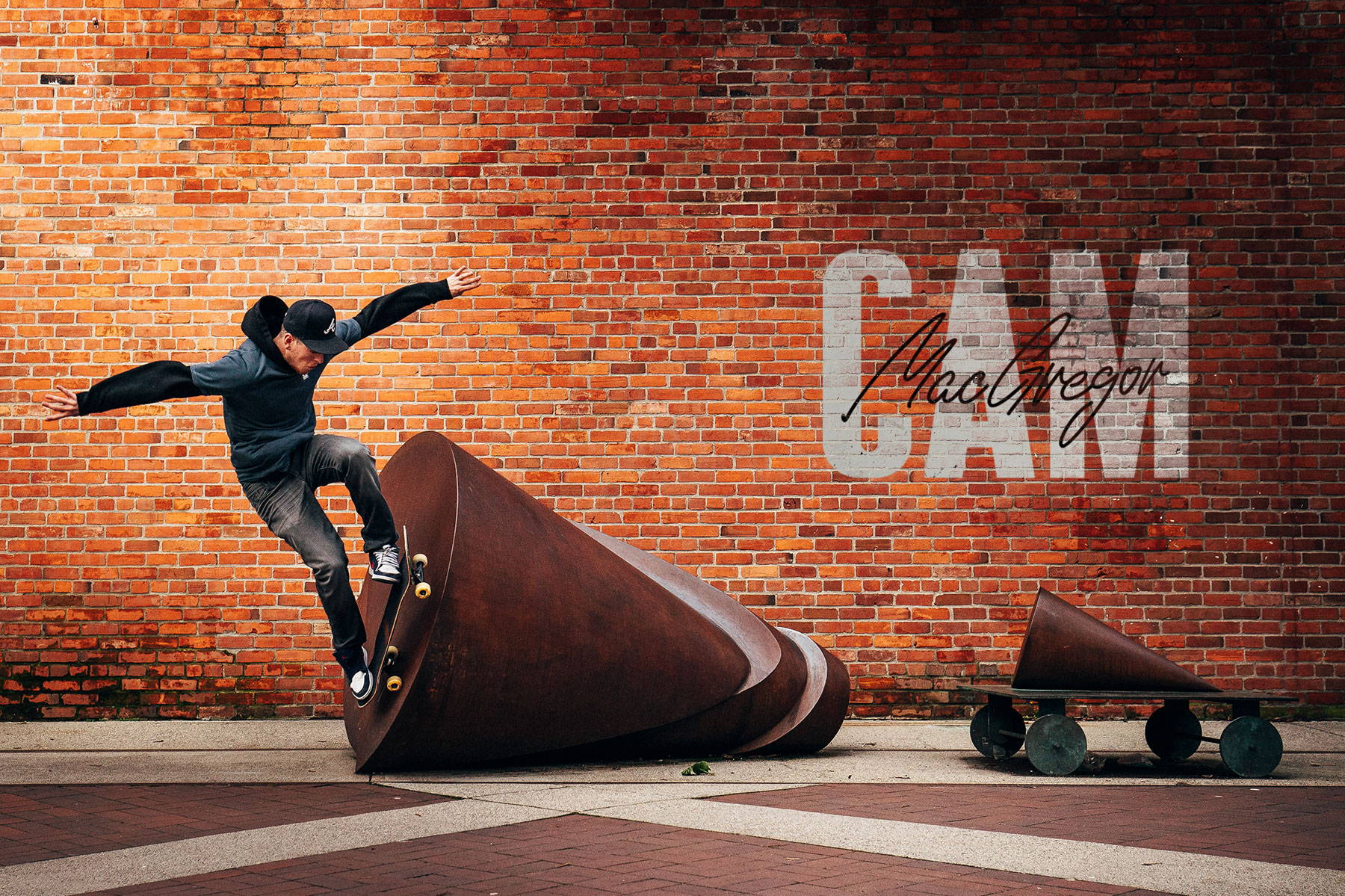 – Interview by Team Manager Dan Norberg –
Cam Macgregor has been influential to the North Vancouver skate scene for some time now and is a man of many talents. The first time I met Cam he was about 16 and had just had a "Check Out" article written in King Skateboarding Mag. I was working the skate counter at a shop in North Van and you'd hear people talking about him all the time.
At some point, the man himself came into the store and we hit it off. Since then, the two of us have filmed a lot of skateboarding together and have had the chance to travel a bit as well. Cam has been on the Landyachtz team for almost 2 years now and with his new part coming out, I decided to speak with Cam about the filming process off his part, and the work he does in music and fashion, with his crew 312.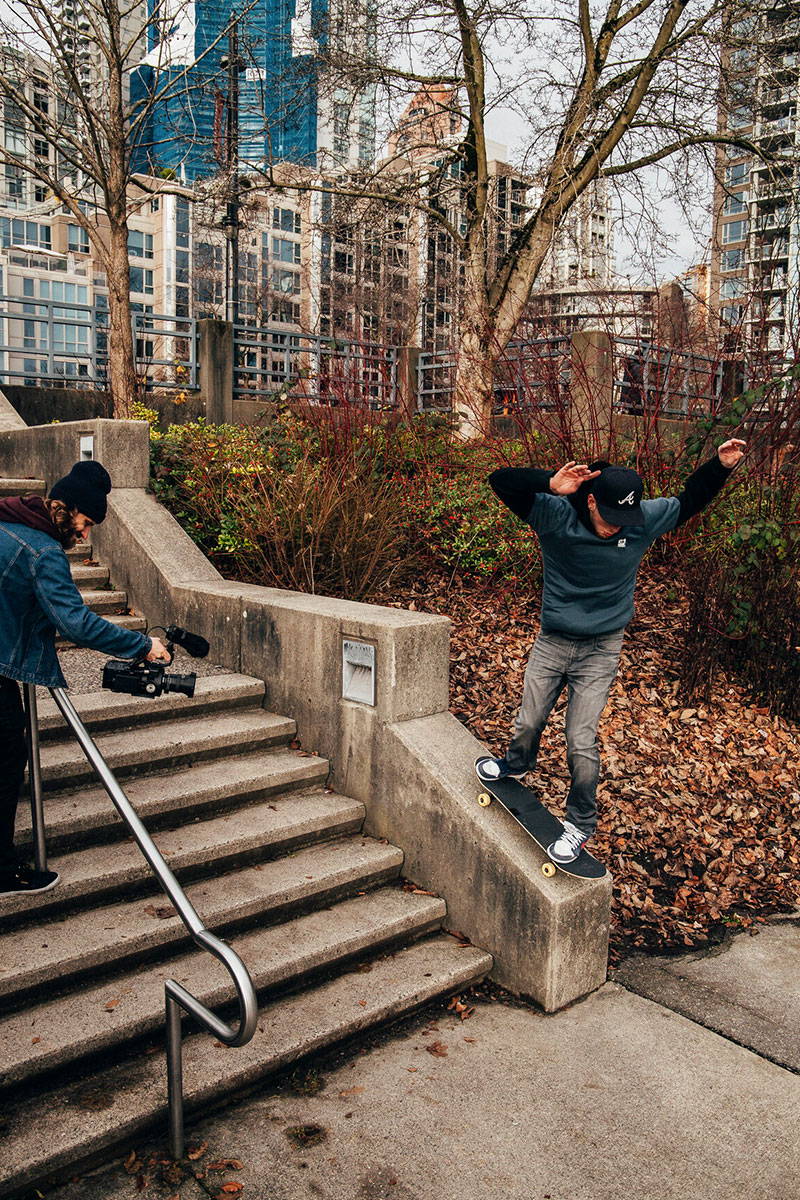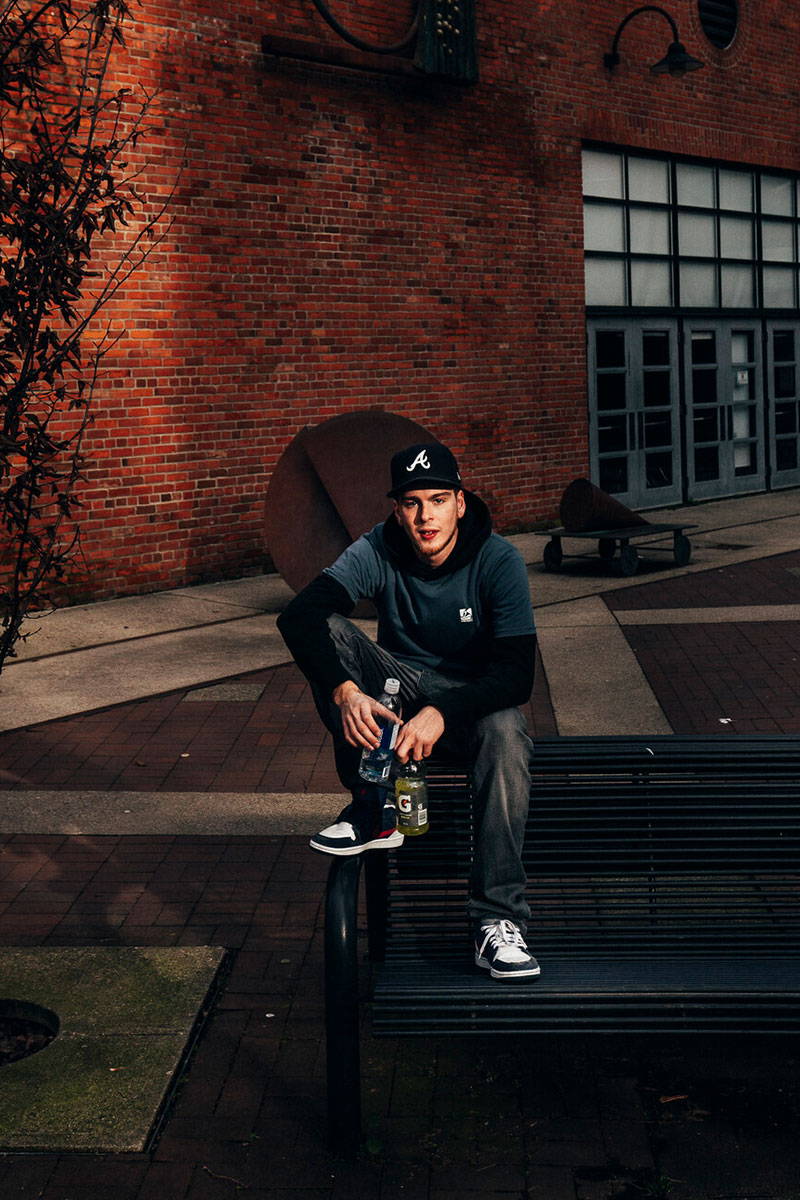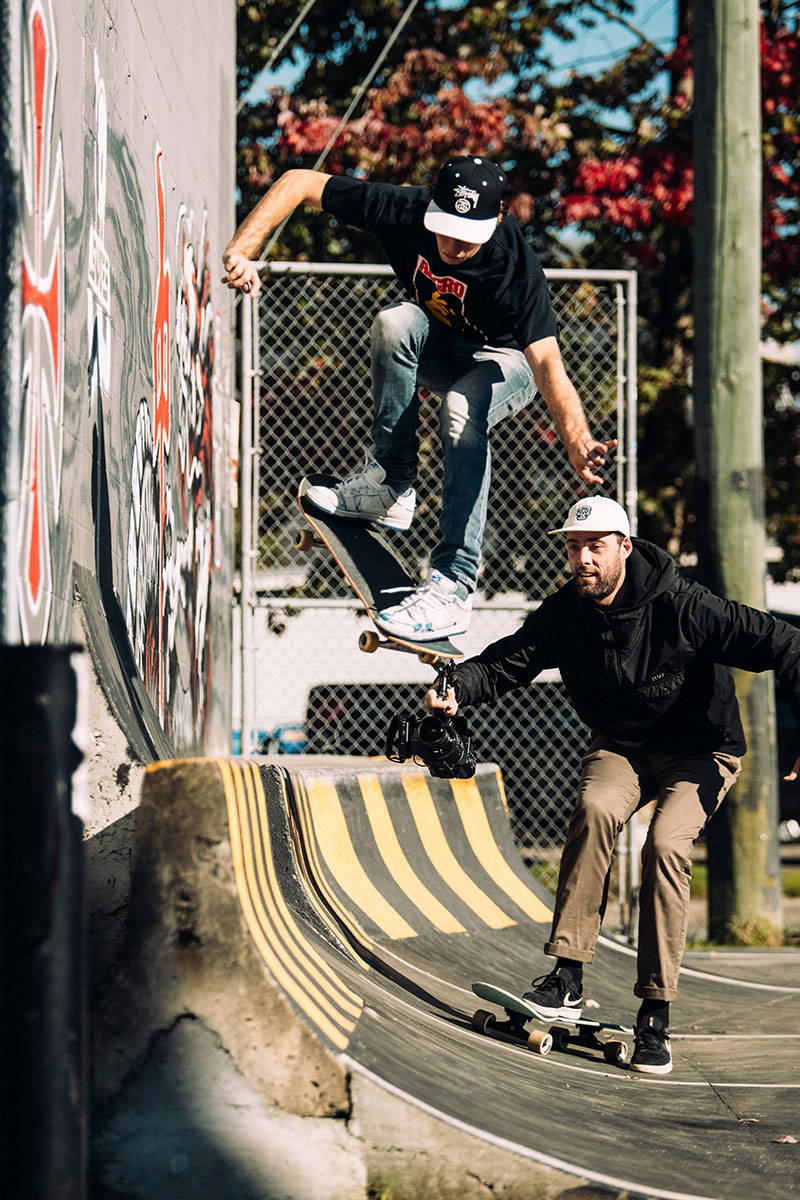 Cam first worked with LY back in 2017, helping us shoot for the ATV series product videos. It was only meant to be a day or two of shooting with Guff and myself, but things quickly started to click with the LY crew during that time. "Back then I was riding for Dwindle Distribution, getting boards from Madness Skateboards and I was super stoked on them and liked their boards, but I wanted to keep an open mind and agreed to try out the new ATV series boards and I was actually really stoked on how they felt ", after that initial shoot we got Cam on the team and we were off to the races
"IT WAS DEFINITELY ORGANIC, THAT'S THE ONLY WAY I REALLY WOULD HAVE LIKED FOR IT TO HAPPEN, HONESTLY."
Cam has taken on some product development and R&D work in the short time he has been with LY as well. Most of the work is in the "Top Secret" folder for now but it has been an eye-opener to see what's possible, "I want to really mess around with the types of skateboards that I ride a little bit more and come up with some boards shapes that are a bit more out of the ordinary.
TRYING NEW SHAPES IS INTERESTING BECAUSE WHEN YOU'RE A SKATER YOU DON'T TEND TO THINK THERE ARE SO MANY POSSIBILITIES FOR BOARD SHAPES. BUT WITH LANDYACHTZ, THEY SHOWED ME THERE IS MORE OPPORTUNITY TO MAKE CRAZY SHAPES AND IT ACTUALLY HELPED ME TO THINK MORE CREATIVELY ABOUT SKATING.
Like the different spots that are possible while skating other shapes and softer wheels, it's dope!"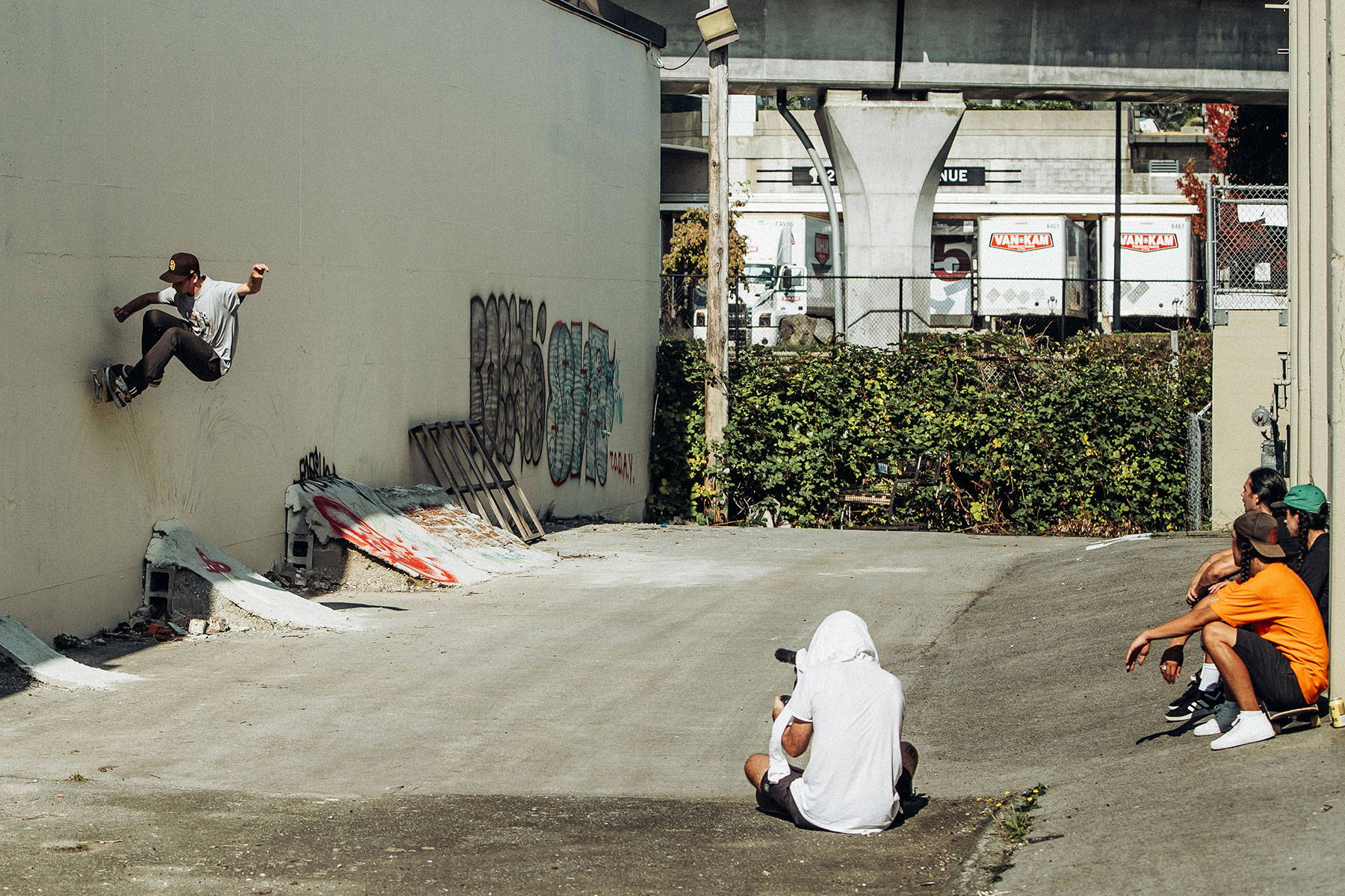 In the year it took to shoot the part a lot of work was done. Not only was R&D being done for new board shapes and constructions, but Cam was also putting in work for the tricks you see in the part itself. "I got lucky a few times and still landed tricks in front of security but yeah, there were actually some struggles for me while filming this part. One trick, in particular, we went back to the spot 3 or 4 times and never got it, man…that's not really happened before." Even though there were some run-ins with Security we managed to get the majority of what we hoped to shoot for the part,
"IN VANCOUVER, YOU'RE ALWAYS BATTLING SECURITY OR SOMETHING LIKE THAT. IT WAS A REALLY FUN PART TO FILM A BUNCH OF SESSIONS WERE CHILL AND FUN, BUT THERE WERE SOME STRUGGLES. THAT'S THE NAME OF THE GAME THOUGH, I LOVED IT HONESTLY."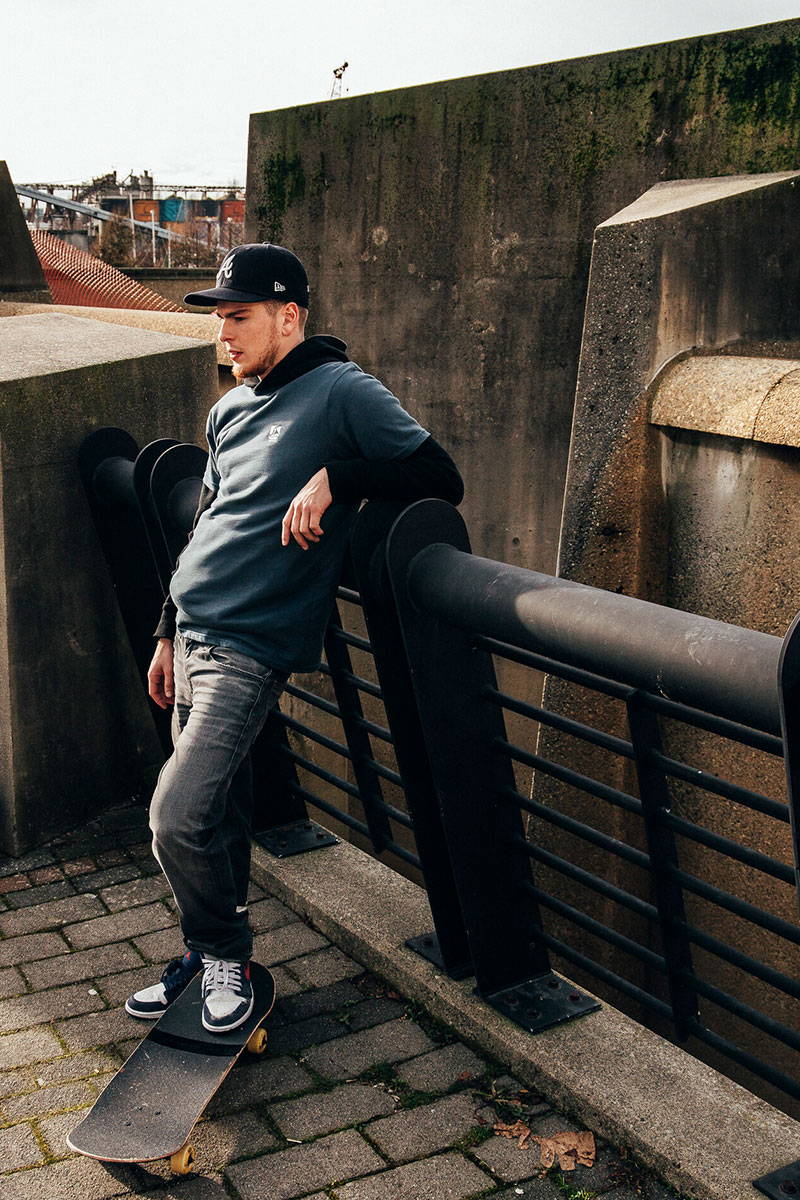 It's not just all Skateboarding with Cam either, he has a lot of interests that he pulls inspiration from, "I just draw a lot of inspiration from fashion every day. I had to work at a lot of retail jobs to make it happen while filming this part and one of them was a start-up vintage clothing store. That just had me rocking nothing but vintage clothing for a year or 2. In this video, I think I have on some sick vintage pieces and that's really sick to me." I think it's interesting to note that not only is he selling the clothes, he is also designing them, "Well, sort of. There is a friend of mine who has a brand called Acid Underground Art that is just entirely custom clothing. So, when I have an idea, I just tell him what it is and he will create it for me, So I actually get to wear my custom ideas that I designed which is really dope. He takes commissions also so check him out."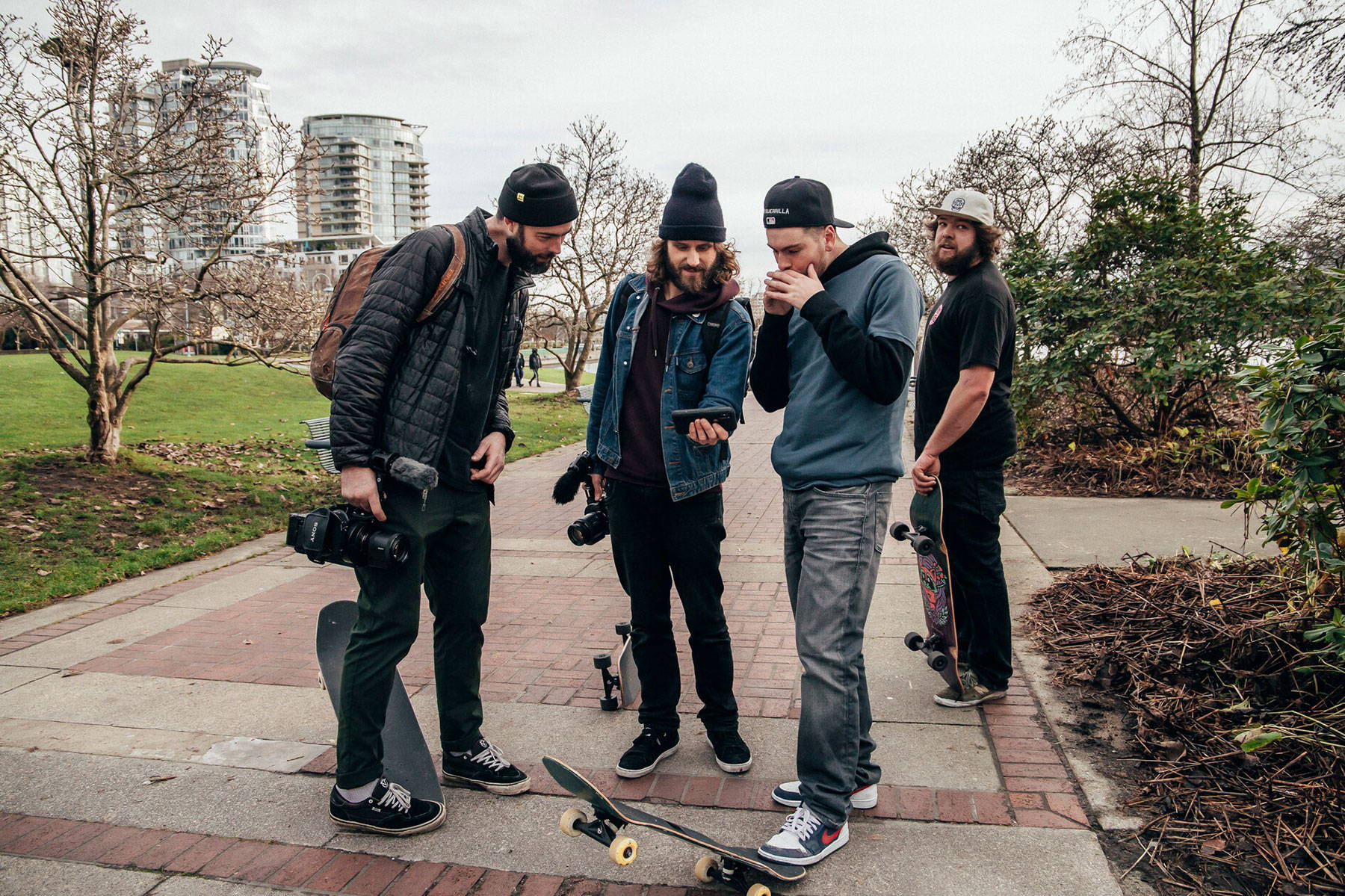 The whole video part process involved friends in one way or another, Cam has a crew/art collective he runs with called 312 and this video part is heavily influenced by them. "312 is a lifestyle brand and a music collective which started in North Vancouver. It started with our first recording studio which was at 312, East Hastings with friends coming together to make music themselves but, our mindset now is more about being a winning team of artists, producers, and creatives across the board. We have our own recording studio, and we book people's sessions when they need to record but aside from that, we help artists network with people they might not otherwise meet using our connections in the industry."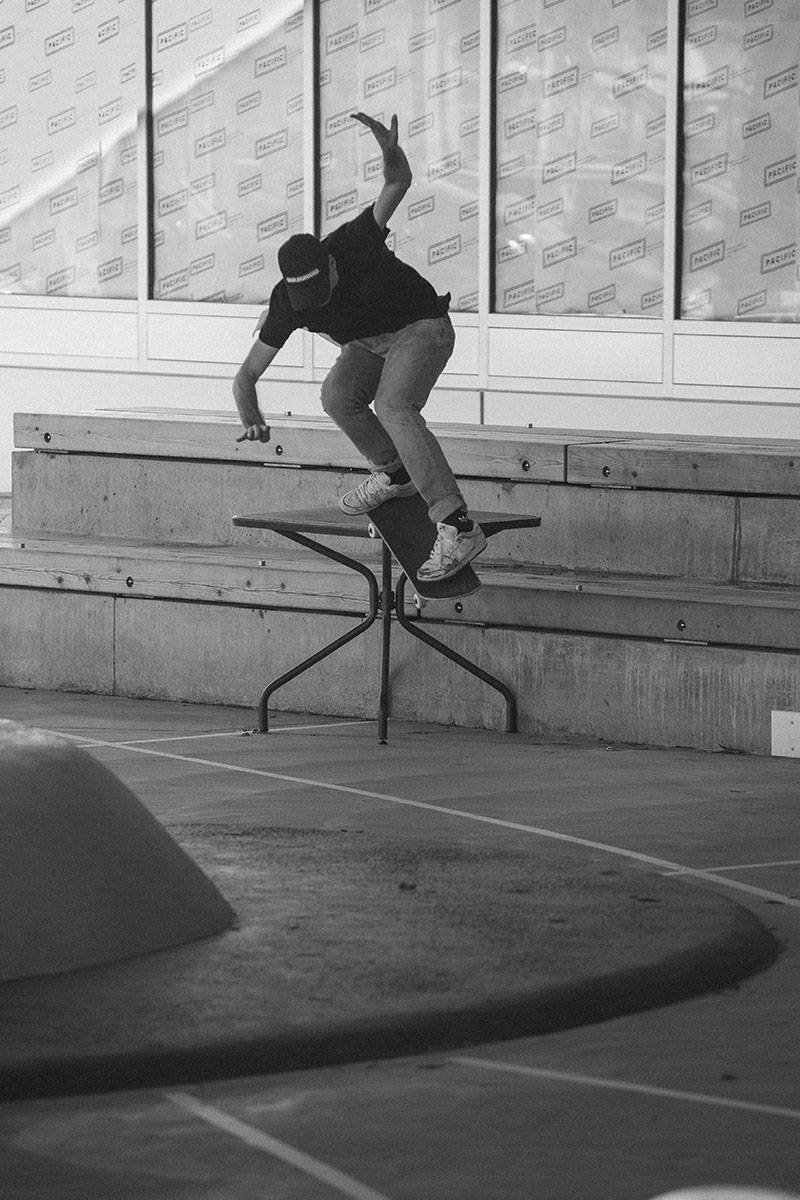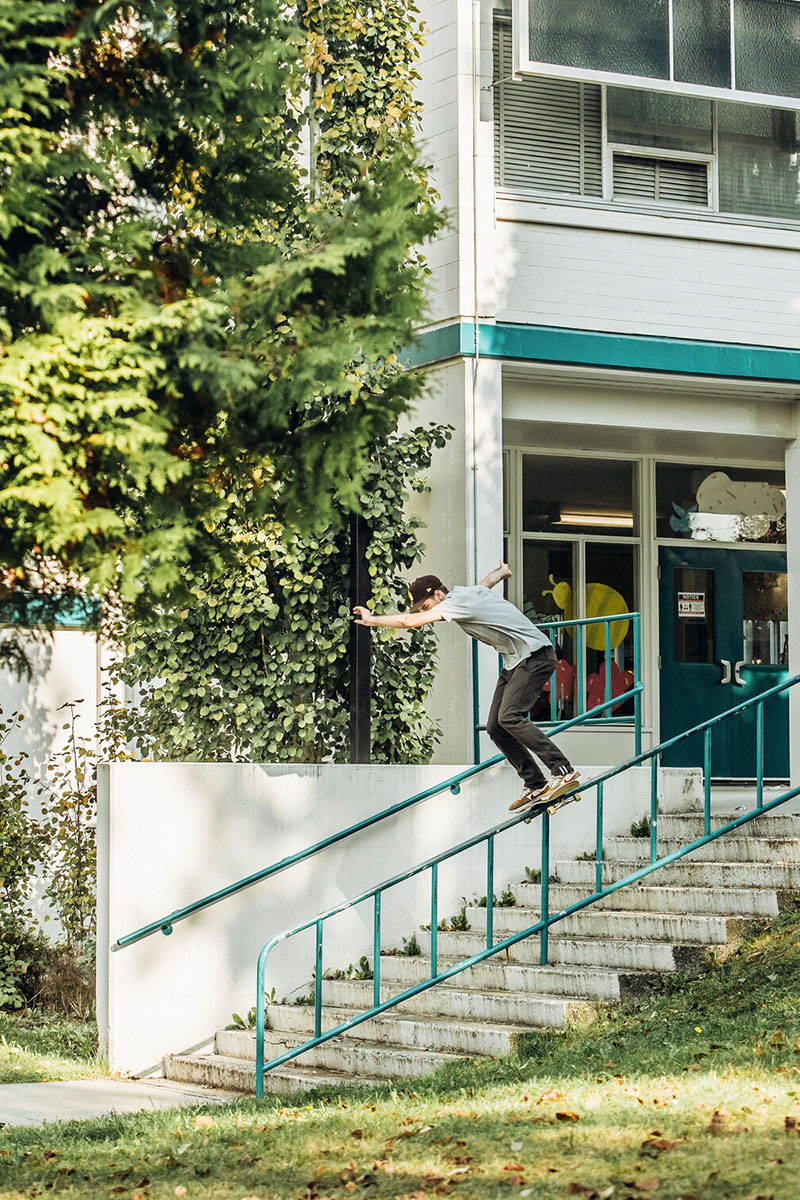 The 312 studio is where the song for the part was originally discovered. We were always hoping to include 312 in the video part in some way and that was regularly a subject of discussion. Once Cam heard the right song, he knew he was interested, "The song is by Quintana Mills and I chose it one night when we were just in the studio and I heard it keep playing and playing on the speakers, it was the unfinished version that wasn't mixed.
I was just thinking it could be the perfect song for a video part. I always wanted to use one of my friends songs for a part and I'm stoked it finally happened because I was in the room while it was being made and just sort of put the idea out there early and reserved it for the video part and it ended up working out" Quintana Mills was more than happy to help us out by reworking a clean edit of his song also, you don't usually get to work so closely with artists when making a video part for skateboarding and it was a welcome change.
"IT'S JUST DOPE TO BE ABLE TO USE YOUR FRIENDS SONG AND TO BE ABLE TO WORK WITH YOUR FRIENDS."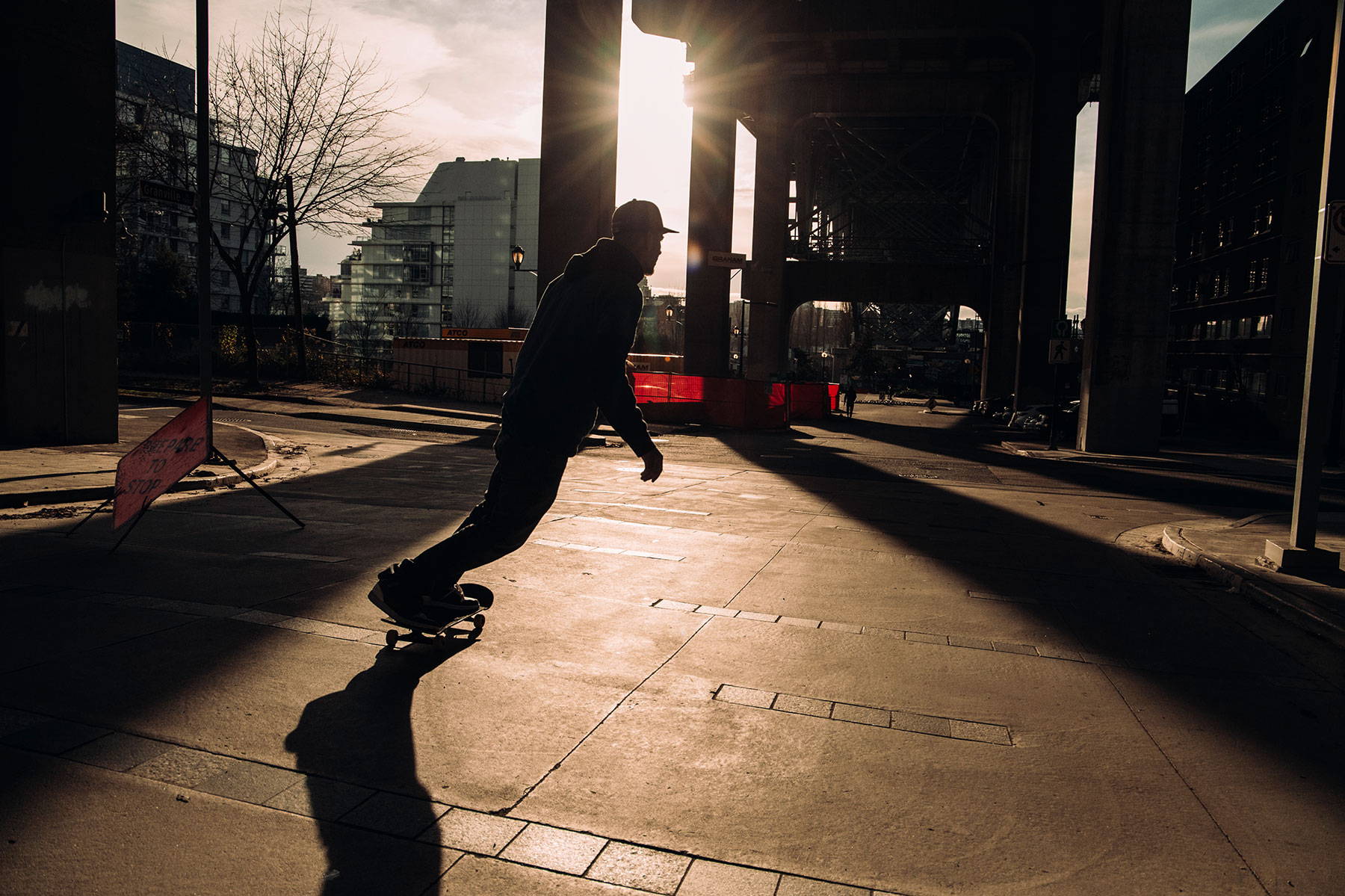 "What I love about LY is how inclusive the brand is for people who are just starting to skate. In the future, I'm looking forward to shooting more with the LY team, it would be cool if I had my own board shape but mostly, I want to make a lot more dope content that inspires people to skate.
WHETHER YOUR ALREADY A SKATER OR NEW TO SKATING I JUST WANT TO INSPIRE PEOPLE TO SKATE!"
---
— LANDYACHTZ MEDIA TEAM —
Dave Leslie
Cameras, Director, Editor
Dan Norberg
Cameras, Assistant Editor, Team Manager
Jacob Lambert
Photographer & Additional Filming
---