Giants Head Freeride 2019
Giants Head Freeride 11 carried the tradition of being one of the most loved freeride events the downhill world has to offer, except this year saw the race pulled and replaced with Chip Lord. Before we dive in, we want to throw some love at Stephen Vaughn for claiming the highest honour at Giants Head: MVP. If you think you have what it takes to claim M.V.P you better get ready to eat dirt, literally.
---
Scroll down for the video!
---
There's been plenty of focus on the racing side of downhill at the moment, with the World Roller Games, but free-riding is very much at the heart of downhill and Giants Head Freeride is one of the greatest freeride events out there. In it's 11th year the organisers made moves to kill the race, in order to create a more inclusive and exciting event and they did this by introducing the Chips.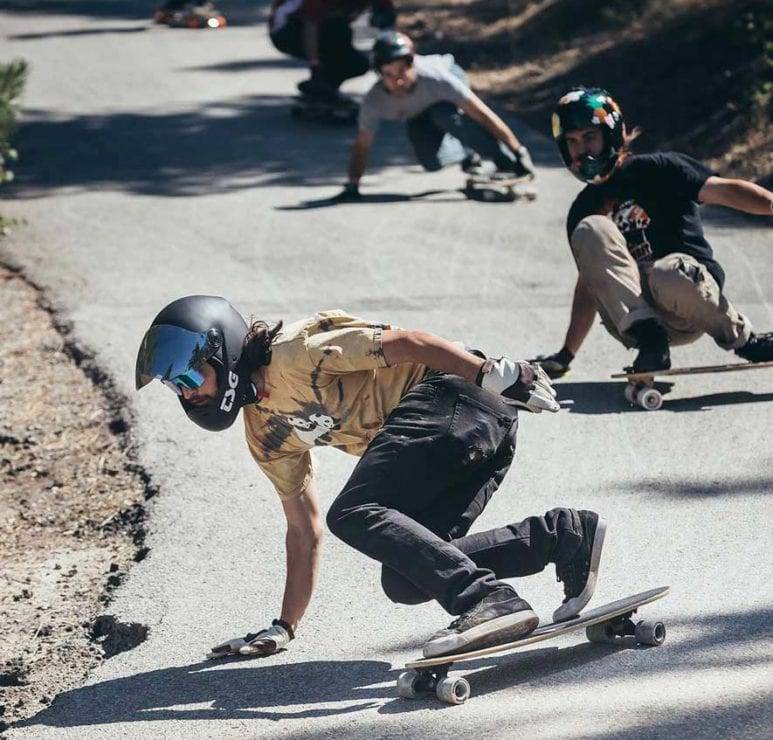 M.V.P Winner: Stephen Vaughn
---
Start-line officials Ken & Jeff
Other than the race the event progressed in it's typically epic fashion with some of the world's best free riders coming to ride the giant. There were riders hailing from Europe to Asia, Oceania and the far reaches of the Americas, all of whom were throwing down like the forecast of rain was more than just a forecast. Rain certainly dampened the situation at the campsite but barely touched the hill, a dream really, as it ensured the race wouldn't be shutdown because of the general fire-risk.
---
Chips were dished out, betted upon and even stolen, swiped or whichever underhanded means one could muster. As the Title Sponsor of Giants Head Freeride, (for the 11th year in a row) we were given a bunch of chips to ensure the shenanigans were coming thick and fast, both on the track and at the campsite.
---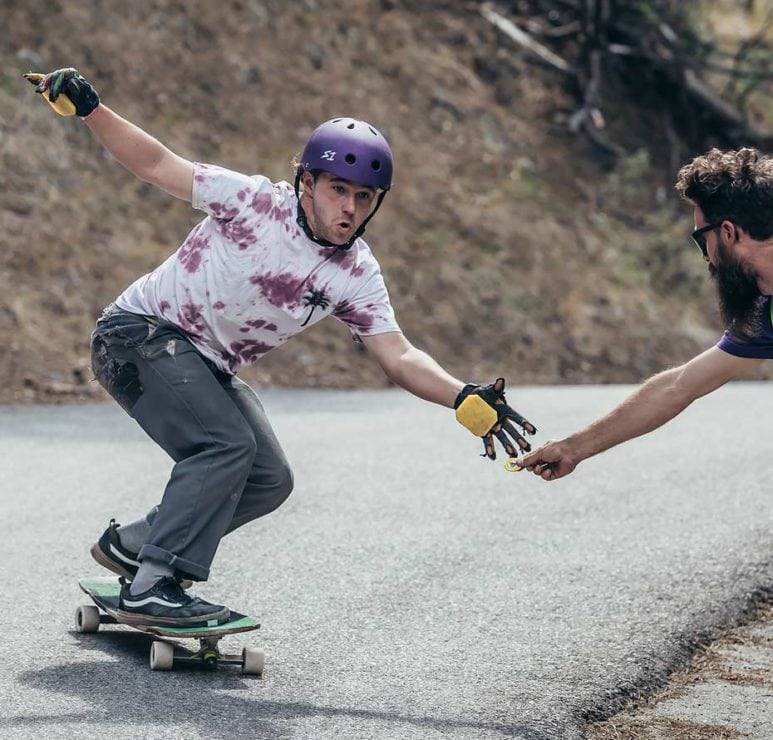 The title of Chip Lord went down to the wire with some last minute deals being made in order to take the title. It quickly became a contentious issue as it appeared Team Ontario had it in the bag, but when Will Clay presented his backpack full of chips, there was no doubt he was unbeatable.
---
As with every year, we sent a few van-loads worth of team-riders and friends. (Alphabetical order)
Alex Hannigan
Clayton Arthurs
Ed Avina
Eric Chernushenko
Kaylene Beatty
Keenan Macartney
Laura Nocka
Matt Noseworthy
Molly Vaclav
Nolan Kraeker
Stephen Vaughn (M.V.P)
Steven Vera
Troy Grenier
---
---
Giants Head Freeride Video - 2019
---