Carla guides Alex through his first time longboard dancing 🕺🏼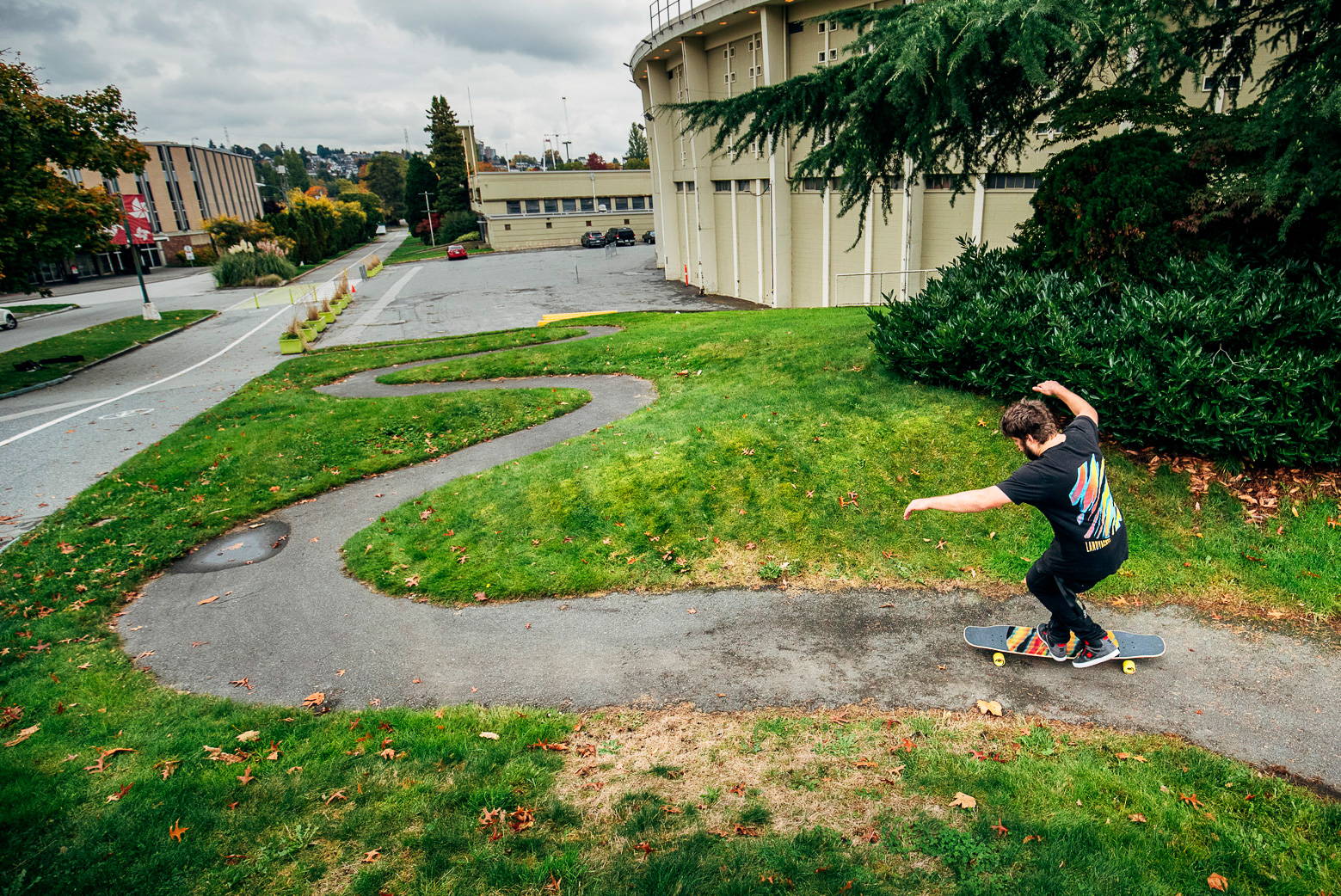 Carla and Alex go for a skate cruise on dance longboards but Alex doesn't know any of the moves!
In our latest video Carla Javier goes for a spicy cruise with Alex Hannigan and quickly learns that he's got no idea how to longboard dance! Carla sets out to teach Alex a couple key moves. Learning new things is the best! Think Alex will master the cross step and pirouette? Watch below to find out.
VIDEO: HOW TO LONGBOARD DANCE
THE FOUNDATION OF LONGBOARD DANCING
Stand in your regular stance.
Move you front foot back towards your back foot and keep your knees bent!
Slowly, bring your back foot out and around your front foot.
Then, slowly bring your other foot back and around in front of your other foot.
Open up your stance again by bringing your back foot back into your regular stance.
Bonus tip: try it on the grass and really exaggerate your leg movements.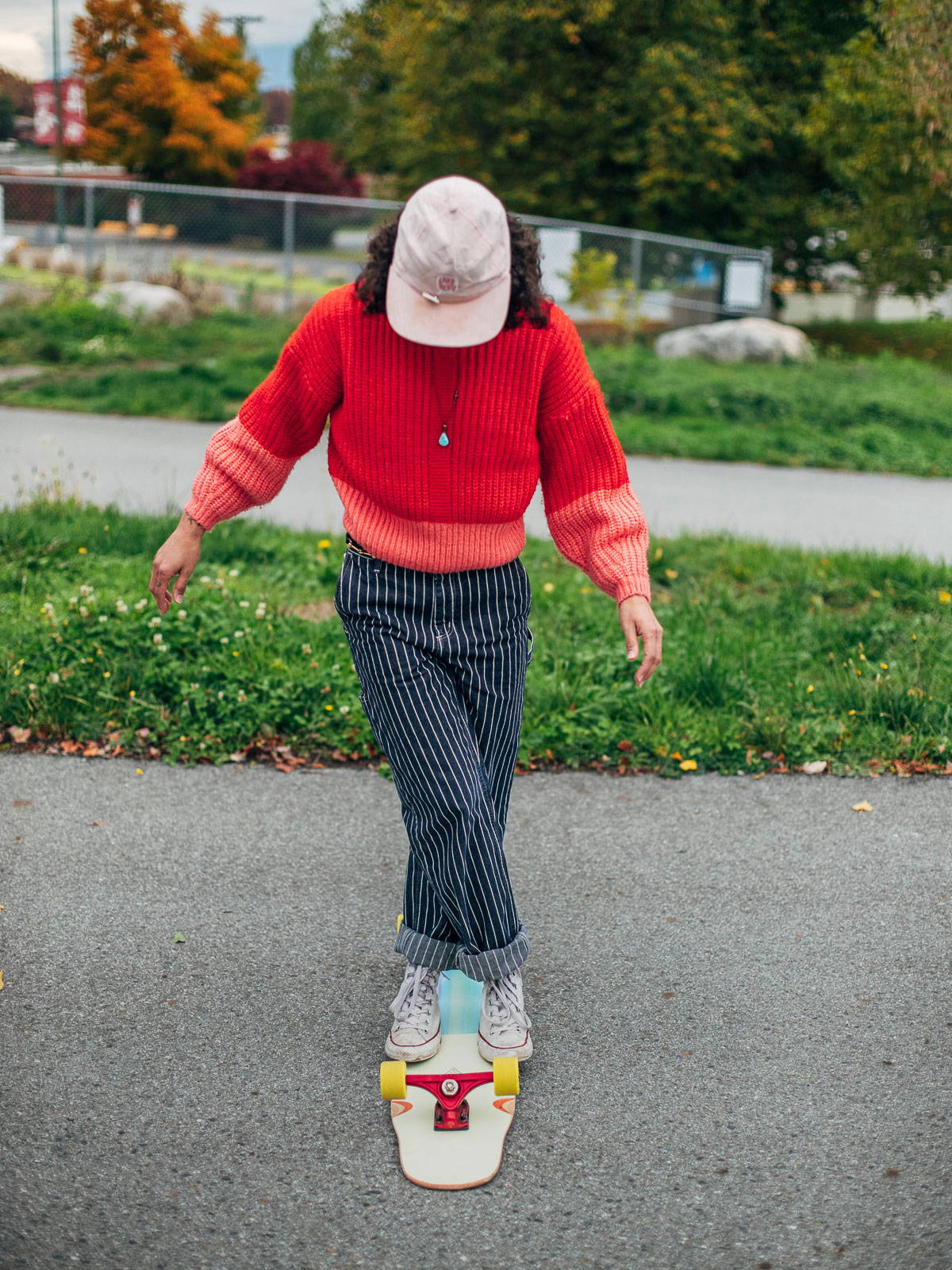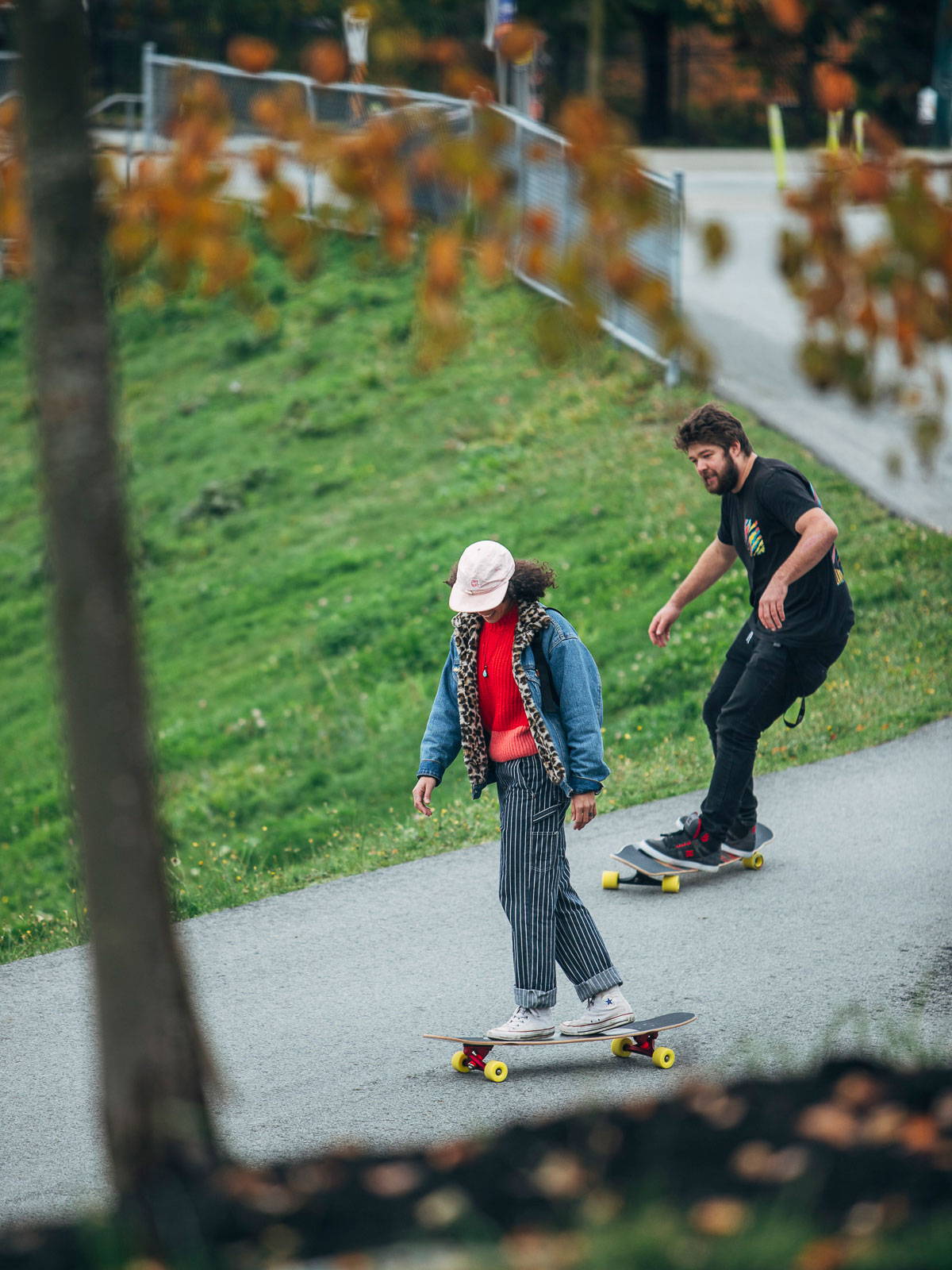 spin around your own axis
Stand in your regular stance.
Bring your front foot back a little bit.
Twist your front foot slightly, in the direction you are going to spin.
Bend your legs and wind up your shoulders.
Start turning and decompress your legs (taking weight off your feet a bit!)
Plant your back foot on the board to stop your spin.
Bonus tip: keep your eight centered on the board and try to decompress straight up!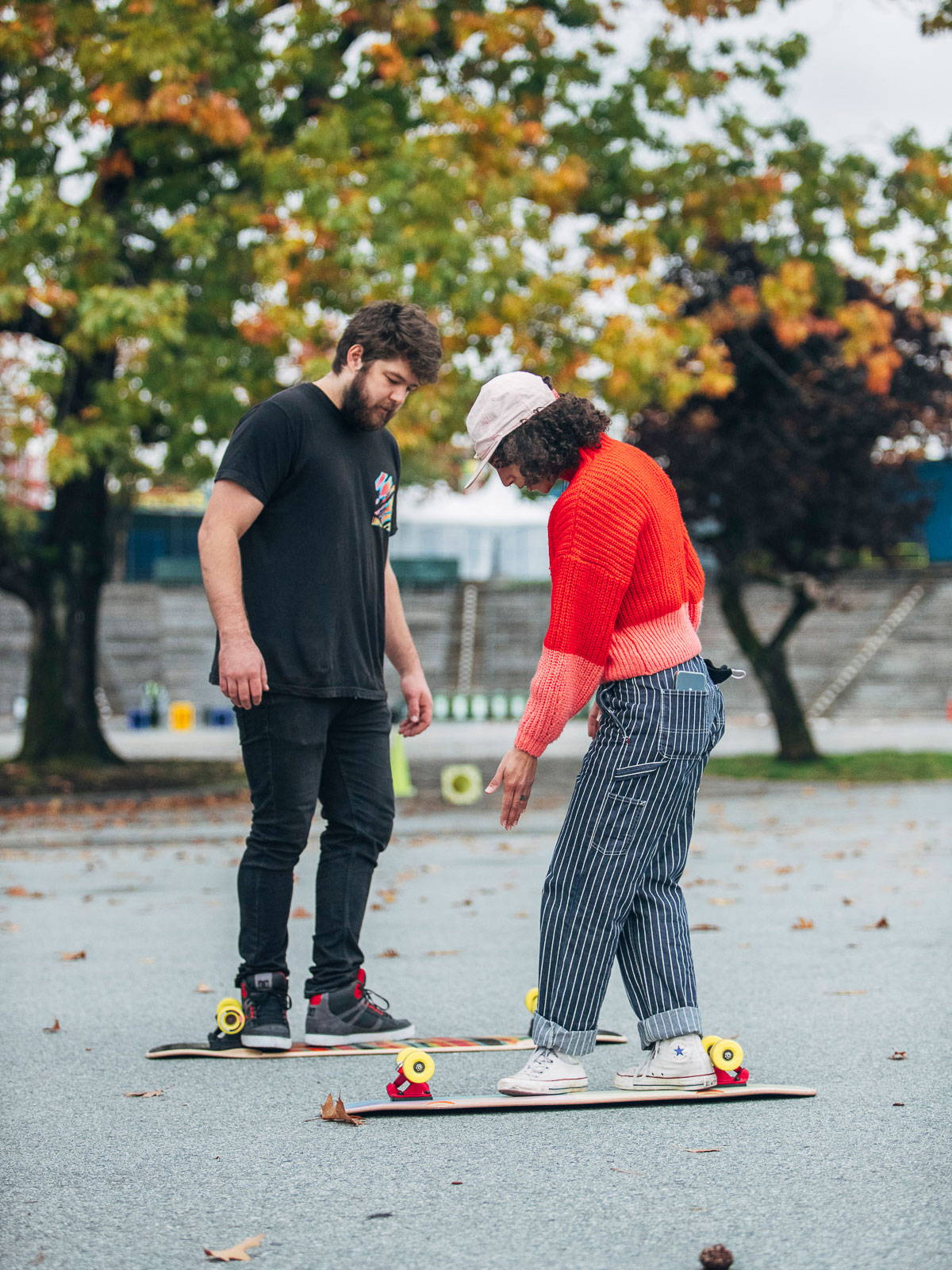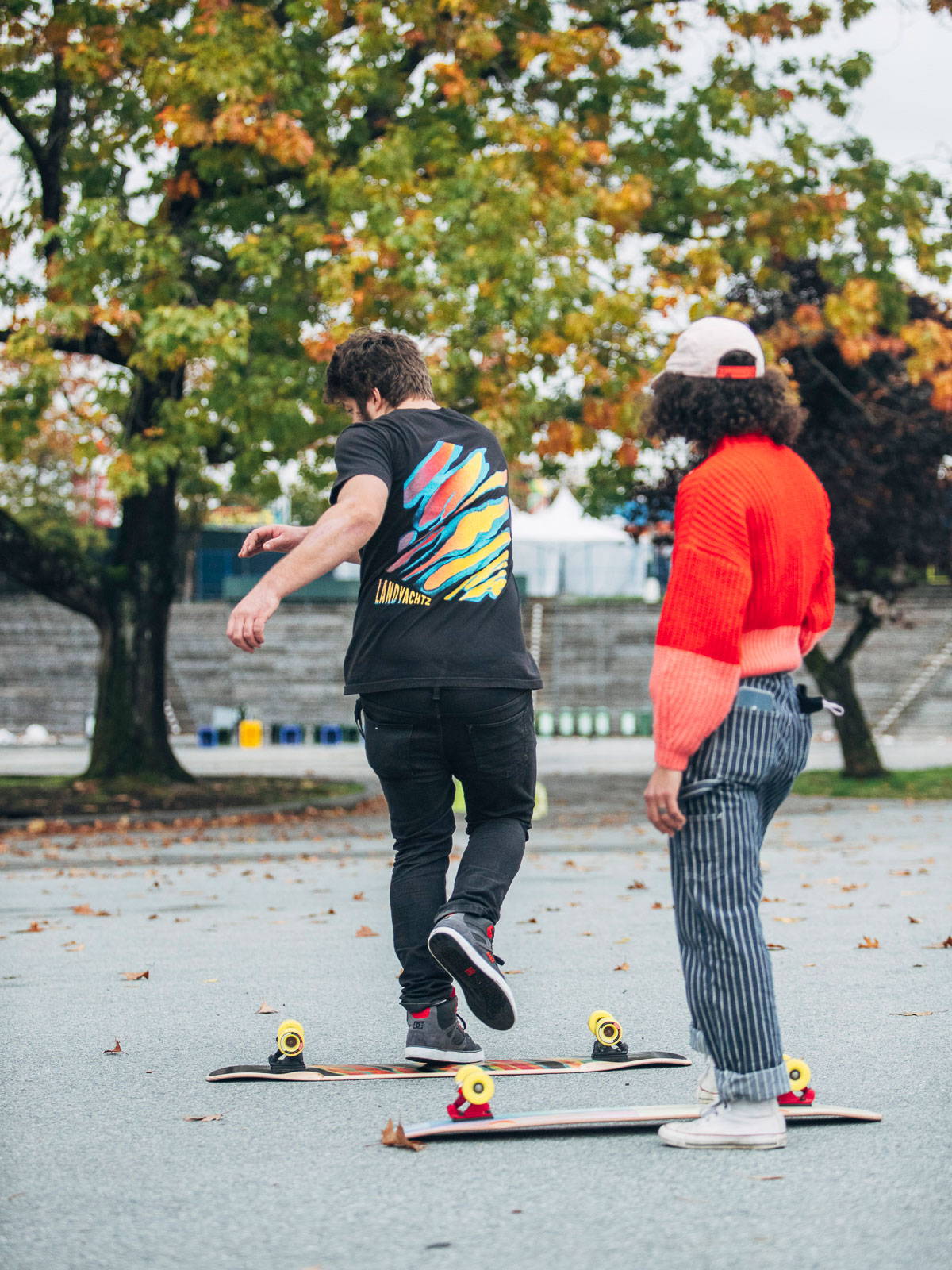 CHECK OUT OUR DANCE SERIES

The perfect longboards for self-expression and movement.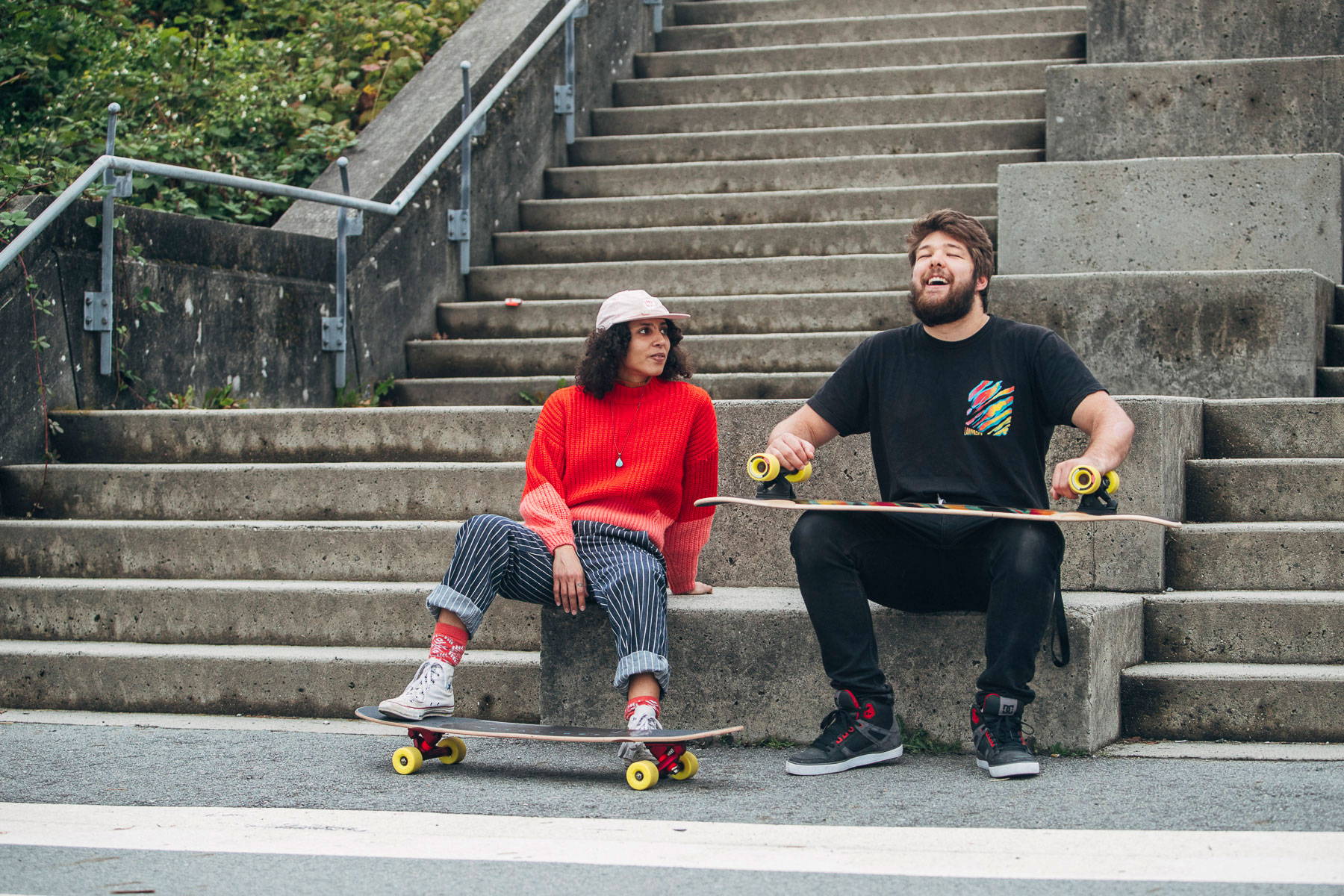 ---
— LANDYACHTZ MEDIA TEAM —
Dave Leslie
Cameras, Director, Editor
Dan Norberg
Cameras, Assistant Editor, Team Manager
Jacob Lambert
Photographer & Additional Filming
---