Rider Profile: Carla Javier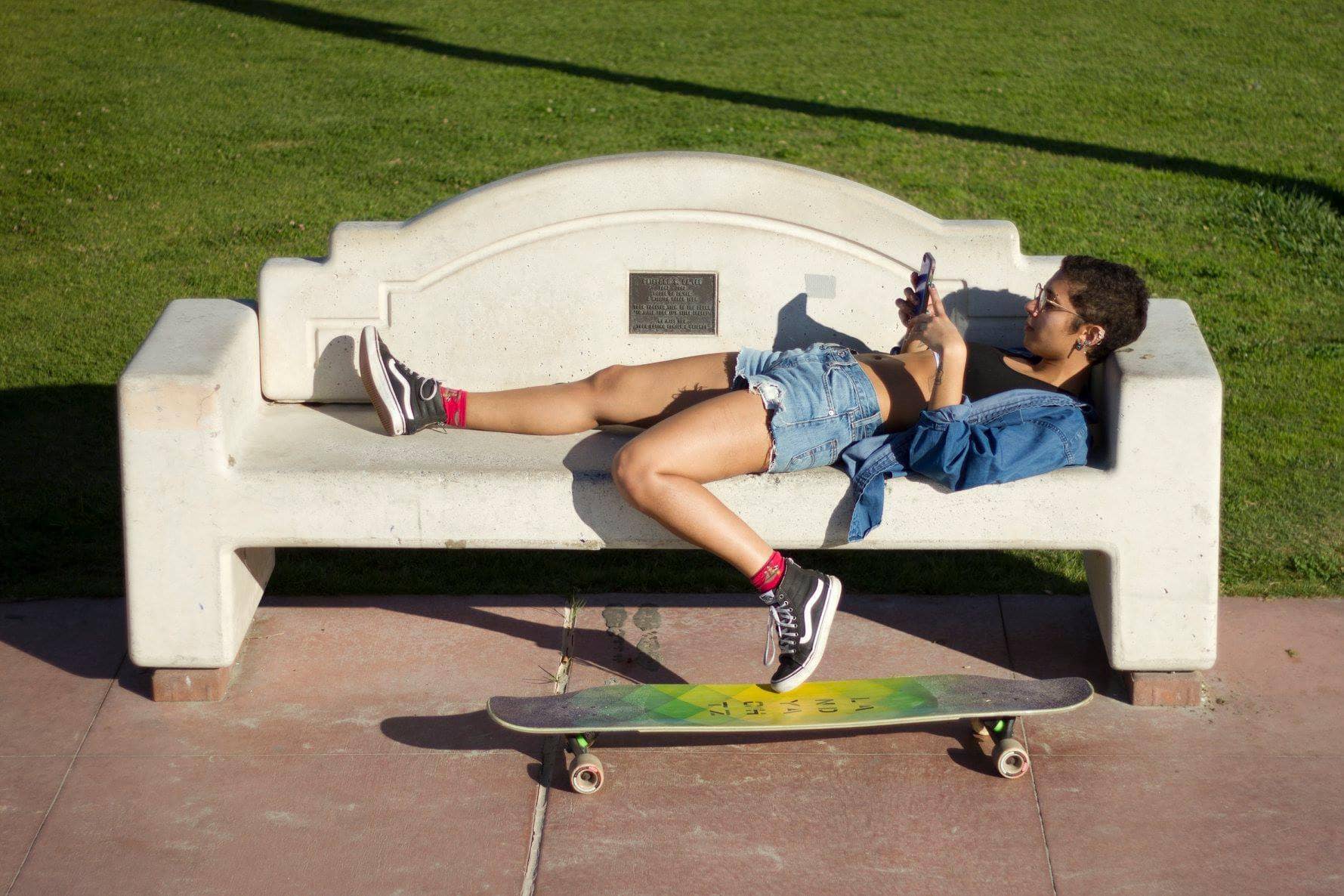 First off, let's start with the basics. Name, age, where you live, how long you been skating.
Carla Genoveva Javier-Brea, I'm 29, living in Portland OR and I think I've been skating for about 5 years? I can never pin-point lol
How'd you first get into skating/longboarding?
At the time, I was competing in Eventing (horse riding) and going to college. With so much going on, I felt like I needed something to help me blow off some steam. I really wanted to start surfing, but the ocean on the part of the island where I'm from is very polluted. That meant that we had to drive about 40 mins to another surf spot, but gas in the DR is crazy expensive and it's not like I had a lot of time to invest in another activity. I found longboarding through some Longboard Girls Crew videos and was immediately sold on it. Also, being told that skateboarding is a "dude's" thing makes you want to do something even more. So, here we are!
You've lived in Portland now for a while but you're from the Dominican Republic. What was it like skating out there?
Well, I was definitely a Downhill and Freeride fiend when I was in the DR. We have so many nice, beautiful hills out there. The scene is a decent size, but there was a lot of drama at the time I was around. Luckily, I found a solid group of people outside of that and we became an island exploration + skating crew. Almost every weekend we would set out to different places of the island in search of spots, sometimes we found amazing hills and sometimes we didn't. Either way, it was rad because we travelled, enjoyed each other's company, encouraged and challenged each other to go faster or learn new stuff. It was a very soul-warming experience (': (I miss my DR bbs <3)
What prompted the move to Portland?
As much as I love my homeland, living in the DR is incredibly hard. After living there permanently for several years, I just got tired of everything being such a constant struggle. I used to live on the West Coast (Bay Area and Seattle) when I was a kid, so when my partner and I were looking for a place to move, Portland seemed like a happy middle. We were drawn in by the music and art scene, all the nature, and how somewhat affordable it was.
What's it like living in a cold rainy place vs. a warmer spot like the DR?
It. Is. A. Struggle. The eternal sunshine is definitely something you take for granted until you're not there anymore lol I did think it was going to be harder for me to adjust to the change, but in all honesty I really do enjoy the rain. I feel like it has made me appreciate the sunshine a little more, so now there's pressure to go out and skate as often as I can because I know the rainy season will be rolling in at some point. It's also made me learn how to use my time in a more efficient and functional way.
Better skate scene here?
I would say different, for sure. Just being in the US opens so many doors. I've been able to go to so many events that if I were living in the DR, the chance would have been teeny-tiny (international travel is expensive). I really do appreciate the variety of skating you can get into here, as well as all the different spots we have.
When you're not skating what do you get up to?
I'm a Press Operator + Letterpress Printer at work, which allows me to keep growing my career as an artist. When I'm not making prints or drawing,
I'll be writing some songs on my guitar or ukulele, and I'm also learning how to tattoo! (: Aside from that, I love going on trips and finding myself in nature and new places (specially those where I can skate, make some art, and play some music)
You just got back from a trip down south with the crew. How was it?
Fue DE TO'! It was so much fun, and warm, and sunny, and so many beautiful colors, and all the fun new boards. The crew was solid, the places were amazing and very different from what I'm accustomed to. A lot of driving and exploring for potential spots went down, which is always exciting because you never know where you're going to find yourself. Also, just having to look at things through another lens, and thinking about how it could serve your objective. I really appreciate standing in situations where I need to perform outside of my comfort zone, as well as working with others to reach a common goal.
Any specific 2019 boards you excited on?
Well, you know how much I love the Stratus, right? But now there's a *smol* Stratus, and it has stolen my heart (':
(Imma keep calling it smol, because it is small and cute)
You've been doing a bit of planning work with us for a women's tour next year. Stoked on that?
So stoooooooked on it (: Absolutely, I'm so excited for the cause and the crew that's going to be rolling with us. This is something that I would have loved to have when I started skating, being exposed and encouraged by other relatable, talented skaters to join in on the fun. There's a lot of barriers you need to break through when stepping into a male dominated scene, and it's not easy (especially coming from a conservative country where gender roles are so strict and defined). I'm glad we're making this happen, I honestly can't wait!
Any other travel/skate plans for 2019?
I think I'm playing this one by ear hahaha. There are so many places I want to go, but, y'know, money.
Yeah, $ is helpful with traveling. Anyway, stoked to have you rolling with the crew. Let's keep our fingers crossed the sun comes back soon ?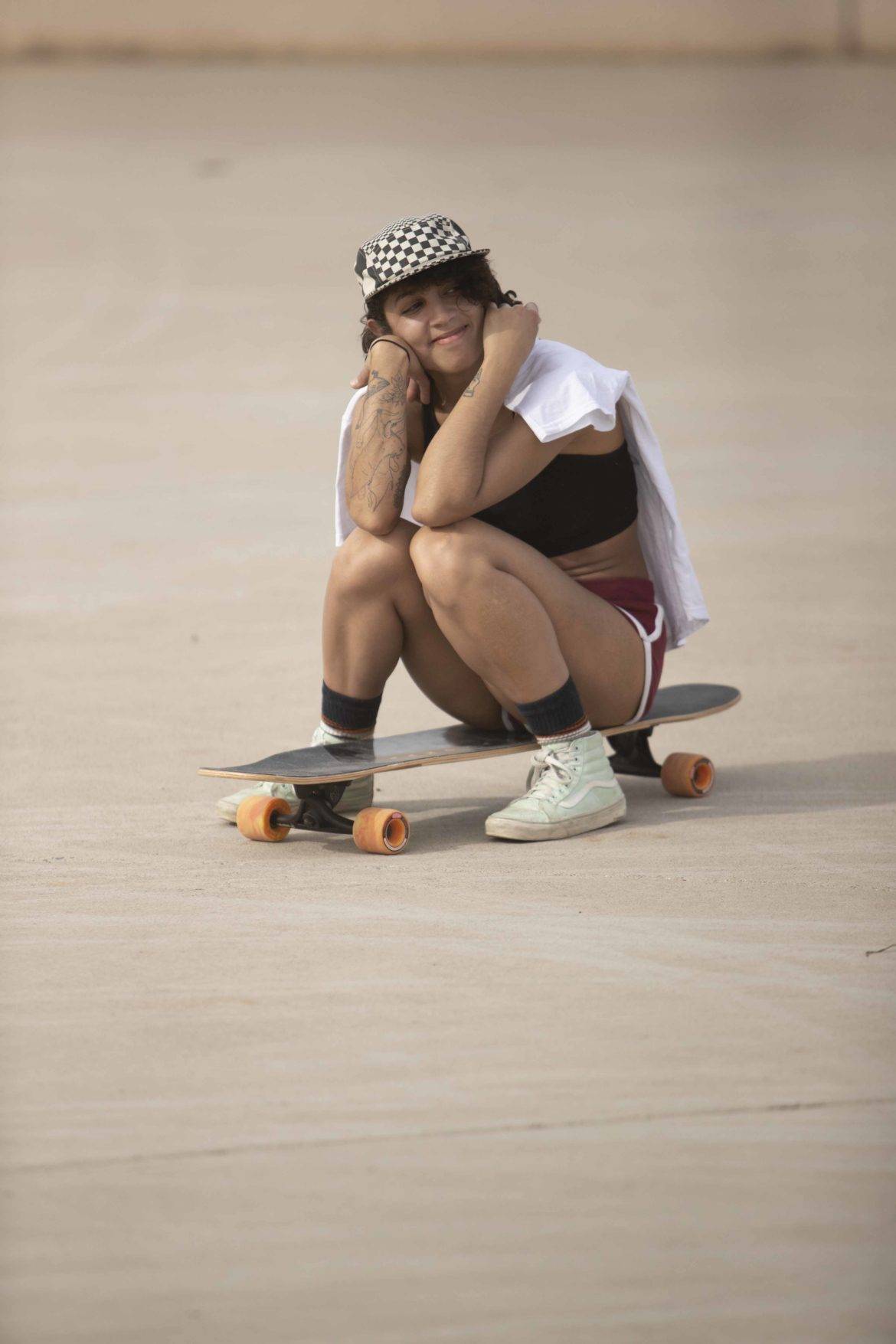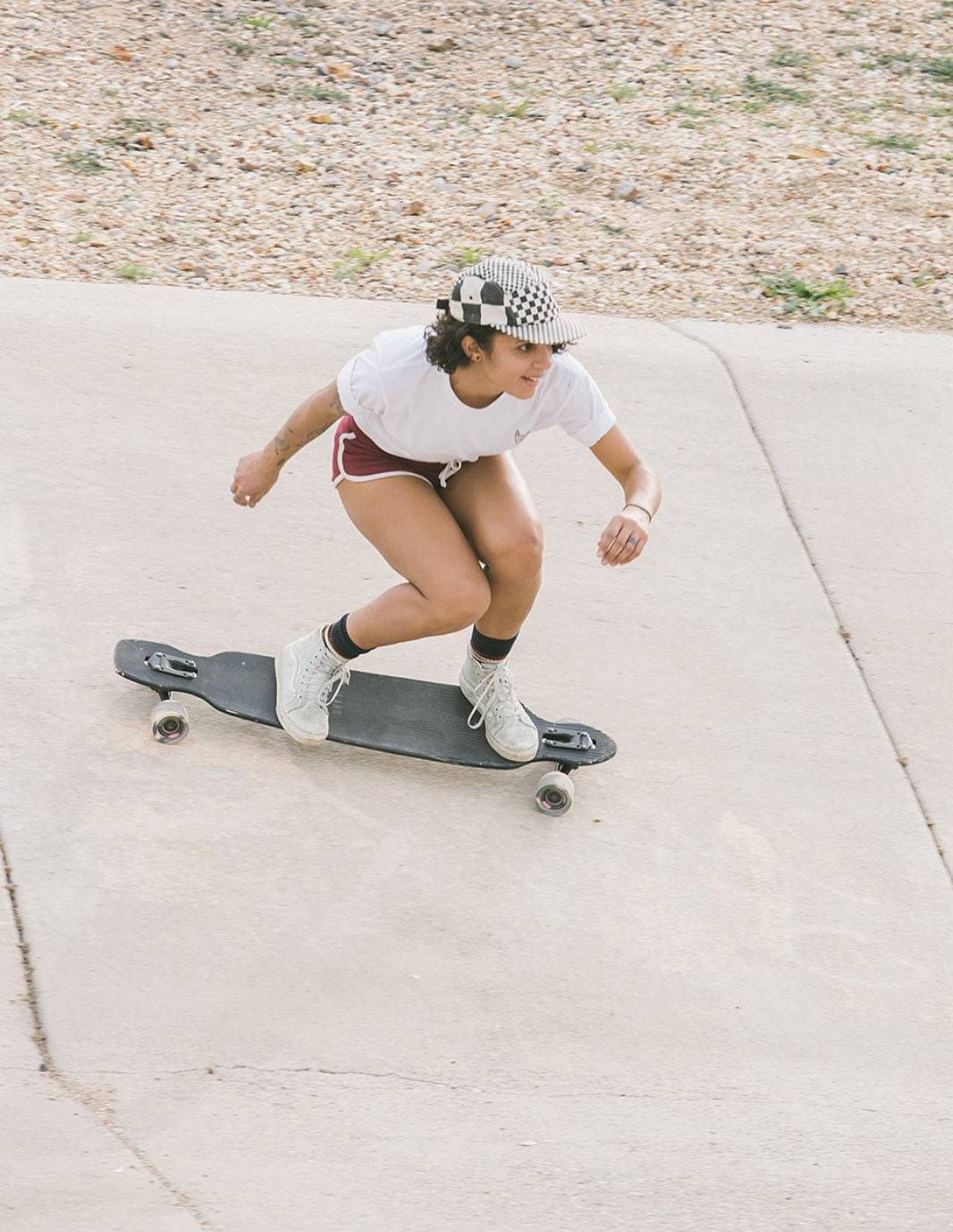 ---