Toronto Board Meeting 2019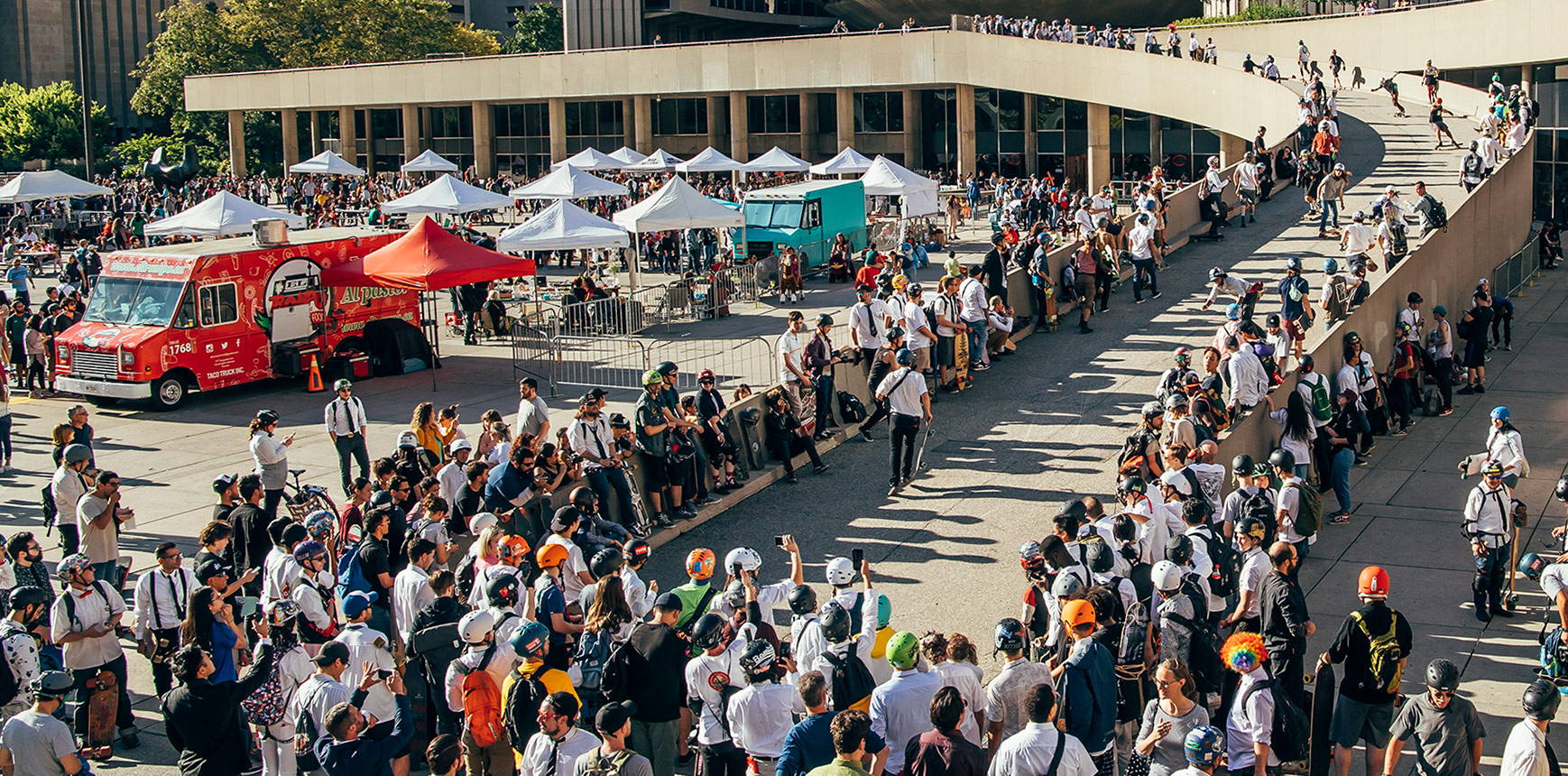 Toronto Board meeting - Slidejam
---
The Toronto Board Meeting is a spectacle of skateboarding and homie-ship, dressed up in disruption but with only good intentions at heart. Combining ~400 people, skaters or otherwise, is a surefire way to induce chaos on any city, let alone Canada's largest! Combine the population density with train-track riddled roads and you've got yourself pure pandemonium!!
---
SCROLL DOWN FOR THE BOARD MEETING VIDEO!
---
At least it wasn't raining in the Garages...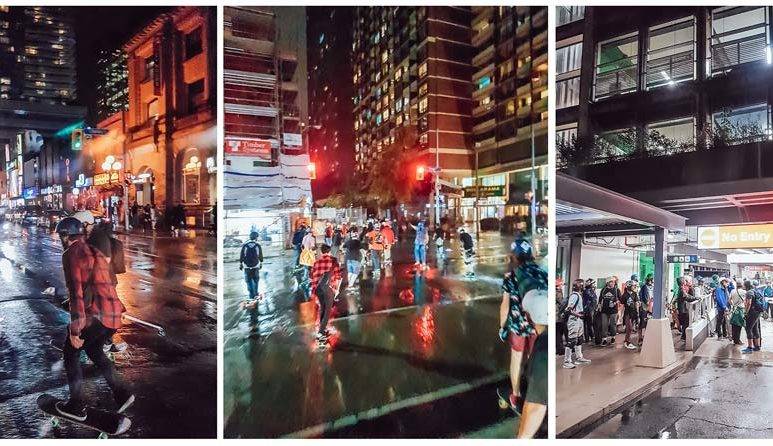 Members of the Board getting their skate legs prepped and ready the night before the Meeting. Multi-story garages, covered with oil and, on this night rain, all the ingredients for chaos! Some garages were so slick that simply turning was a big ask.
---
Thanks for not arresting us?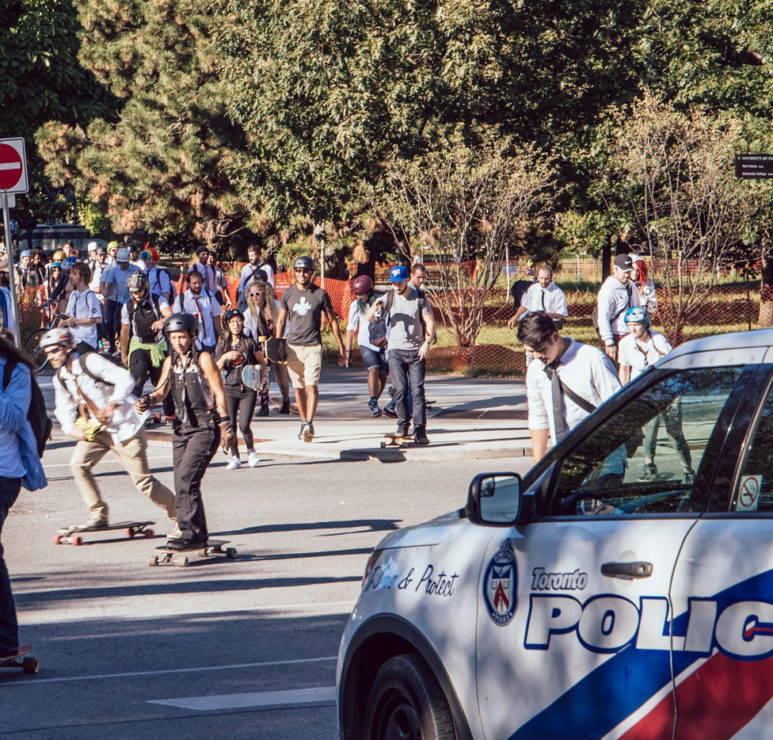 All in all the police presence was very welcome! They helped guide the stragglers and lock down a few key roads, not that we asked them but thank you ❤️
---
This year we sent Steven Vera, Alex Hannigan and Liam McKenzie, plus our videographer Guff and photographer Jacob Lambert. A small crew but they know how to get stuff done in a heartbeat! Which was exactly what was required for the trip as it was addled by rain, time and the fact we pushed everywhere!
---
The slidejam in Toronto's town square was a highlight for some and certainly enjoyed by all skateboarders. With a tonne of crew on the hill and probably more on the chill, it was a nice time to link back up with the crew and put the legs to rest – not that any of our riders could resist the slide jam hill ?
---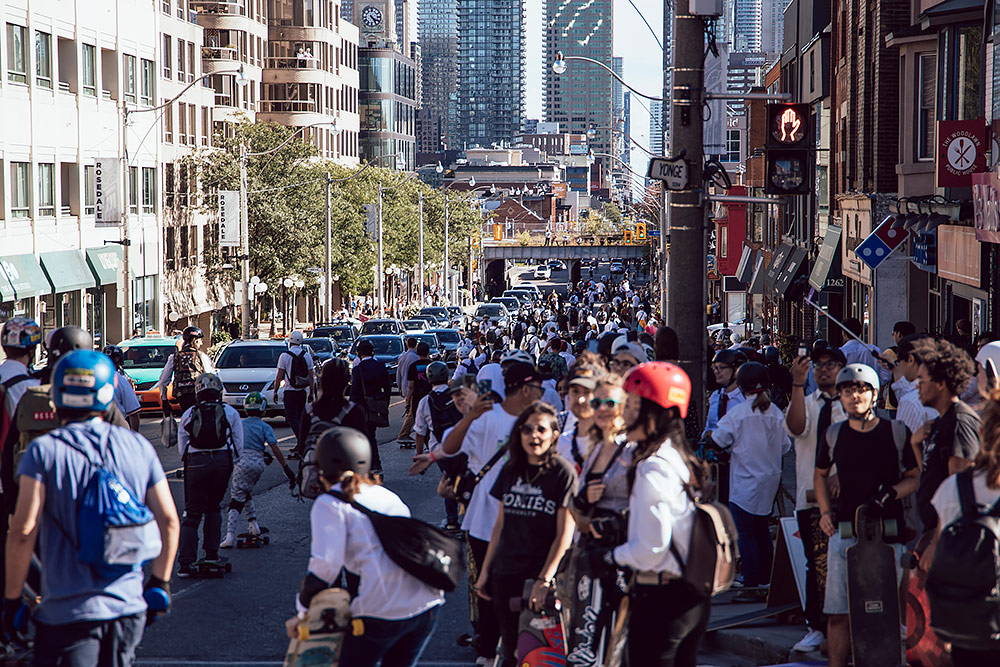 And we're off! Catch you here next year ;)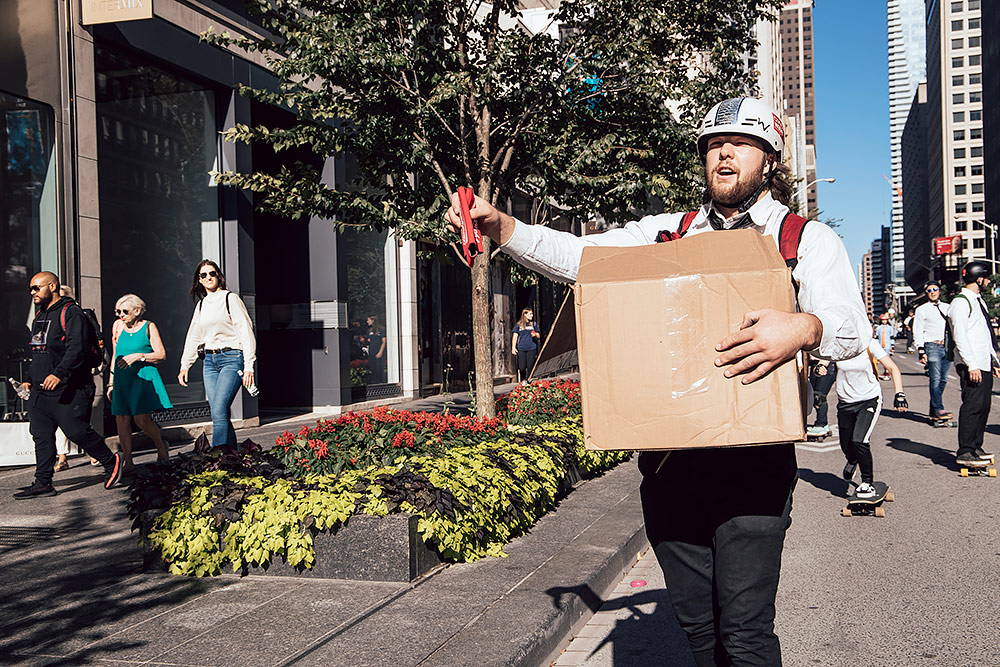 Alex Hannigan dishing out the coozies.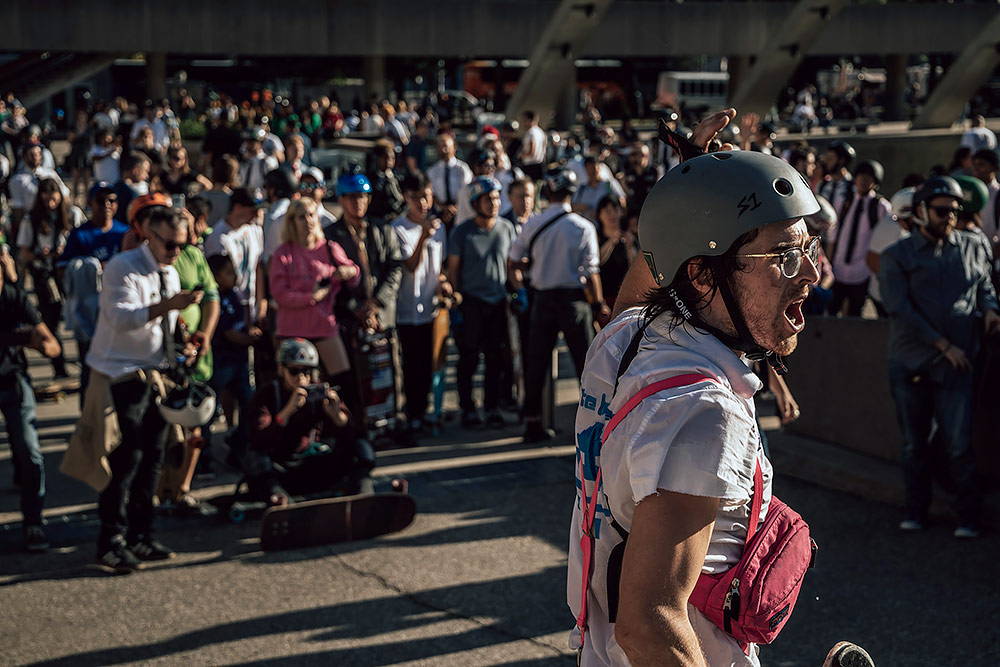 ---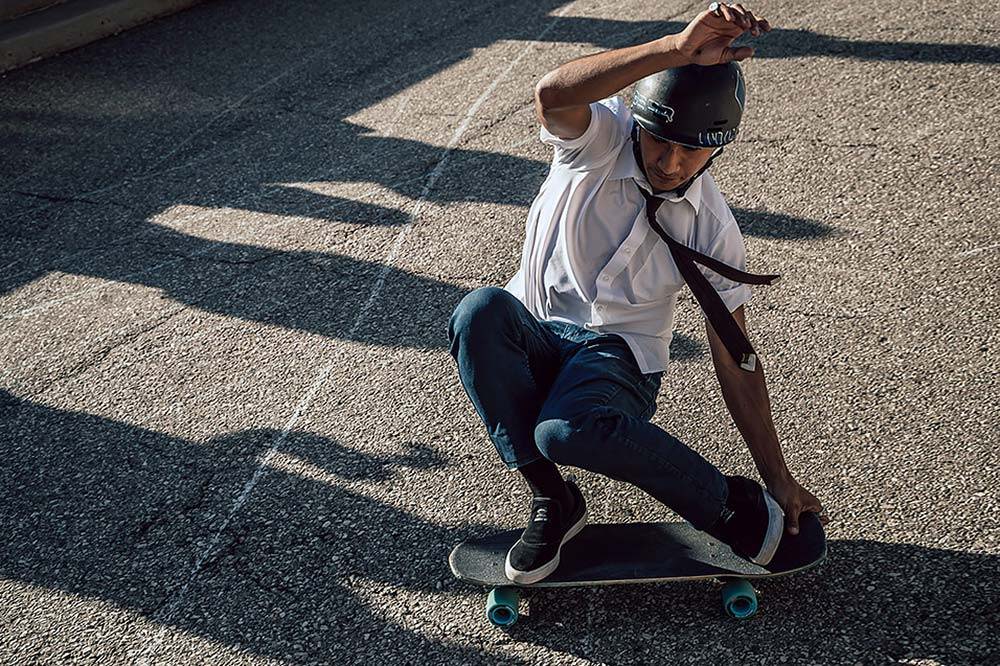 Steven Vera signing off on the style report.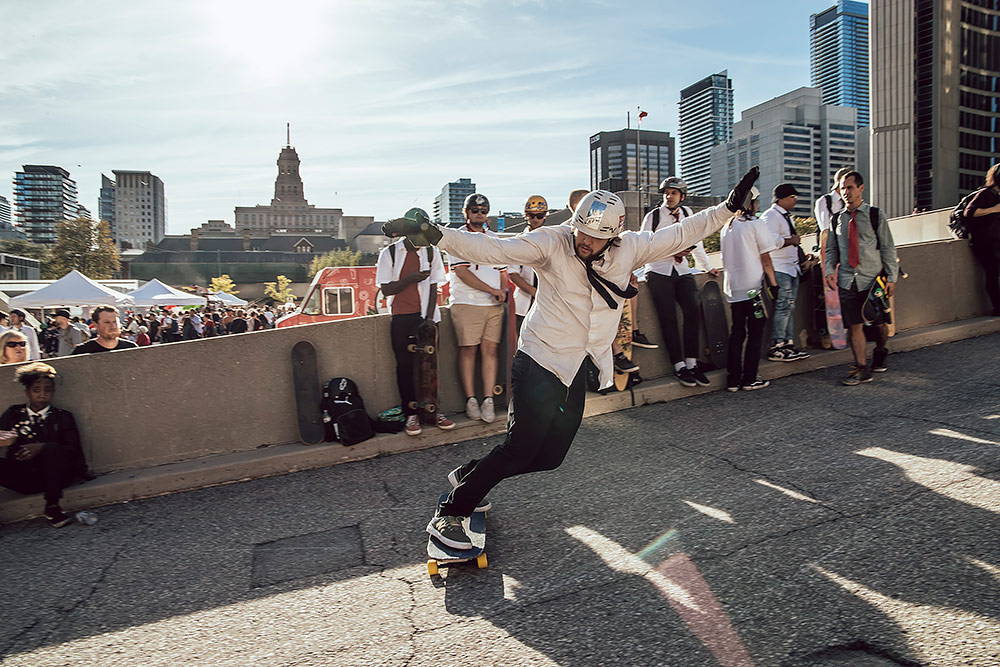 Its all business for Alex Hannigan.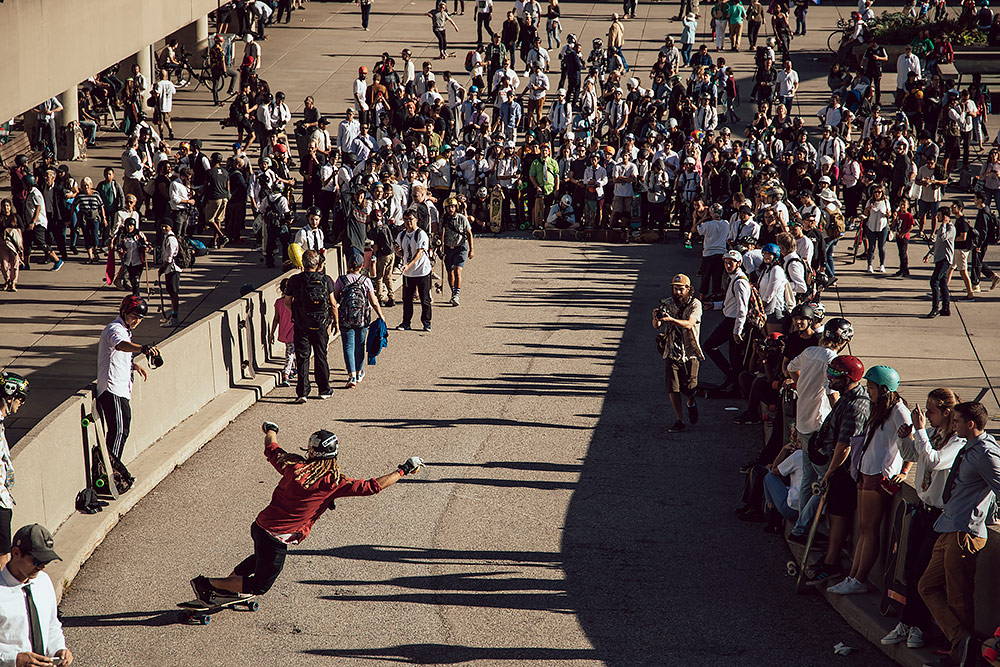 ---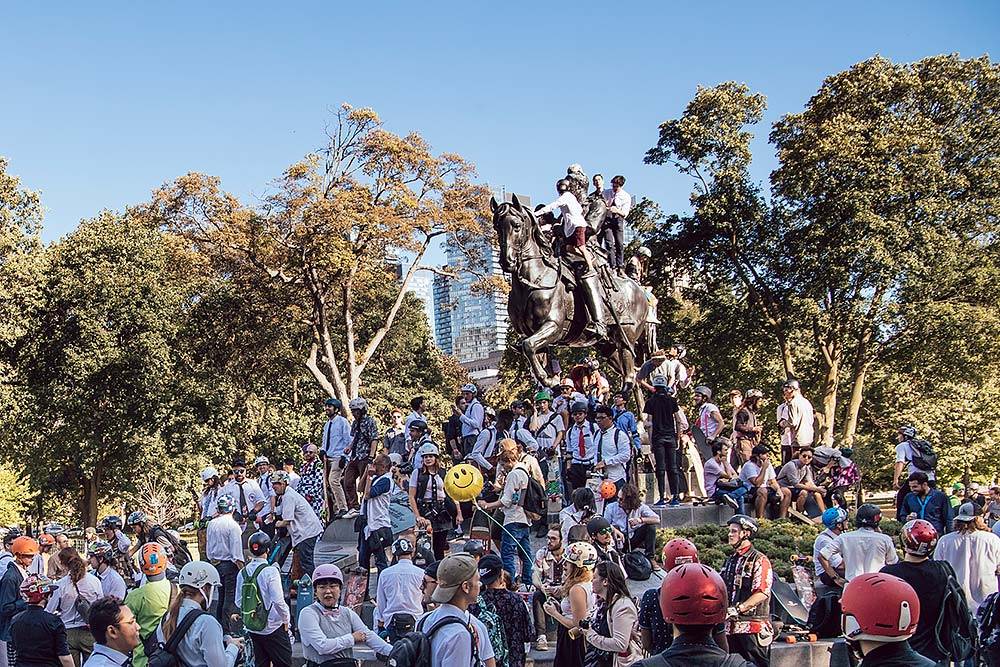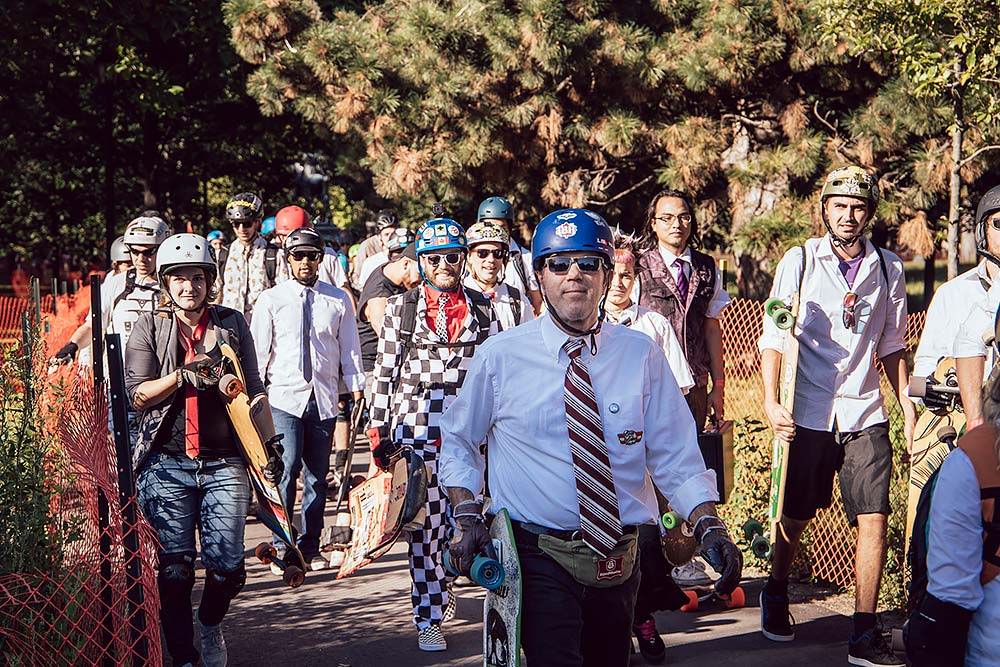 Board President leads the investors.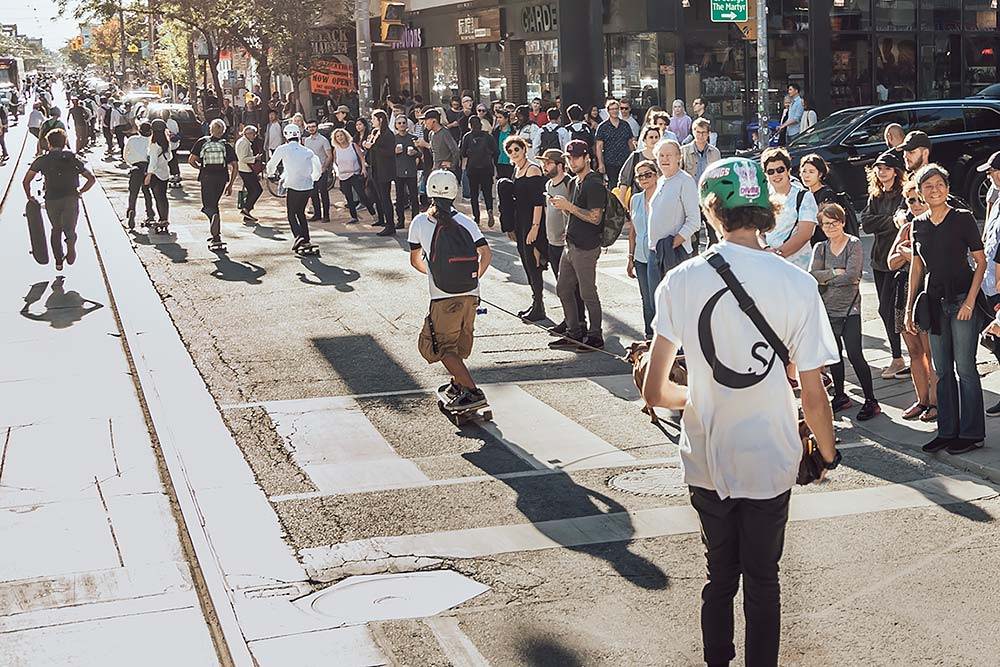 ---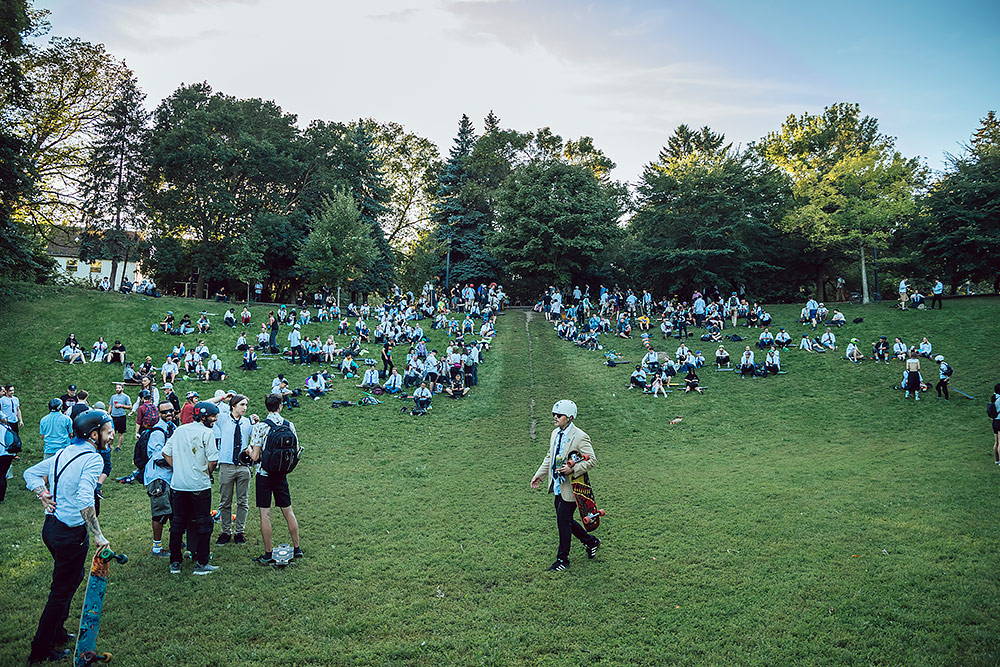 ---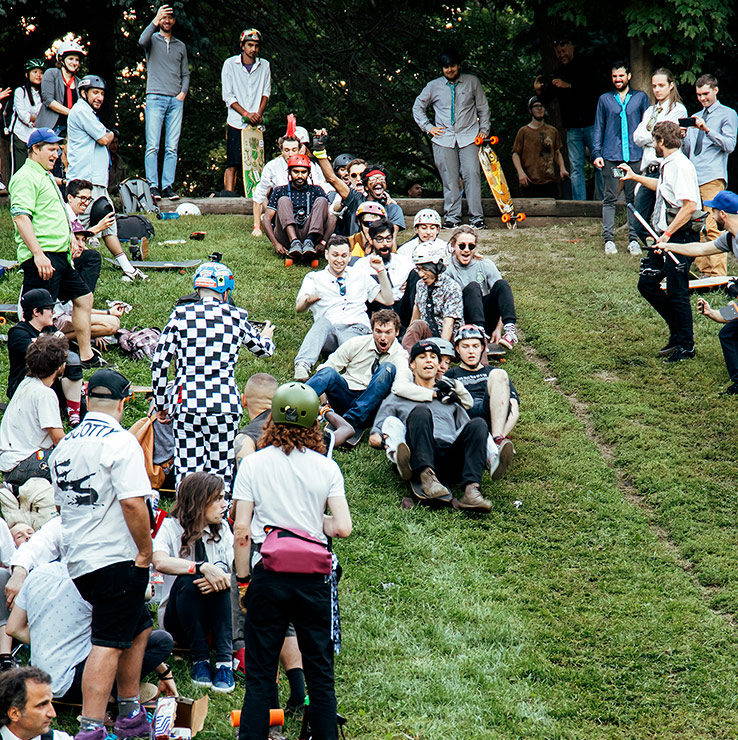 The final leg of the Board Meeting is an epic grass ride, just incase everyone wasn't sore enough already! I'm not sure if there's any better way to debrief and debriefing was certainly necessary. We were stoked to see that there were no major injuries and a metric tonne of stock.
---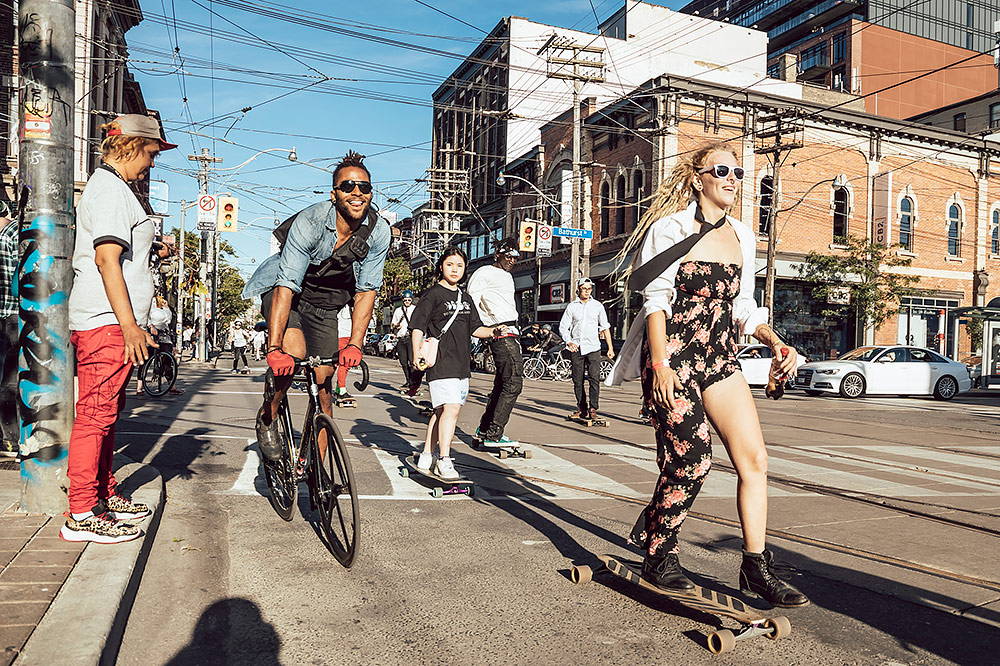 ---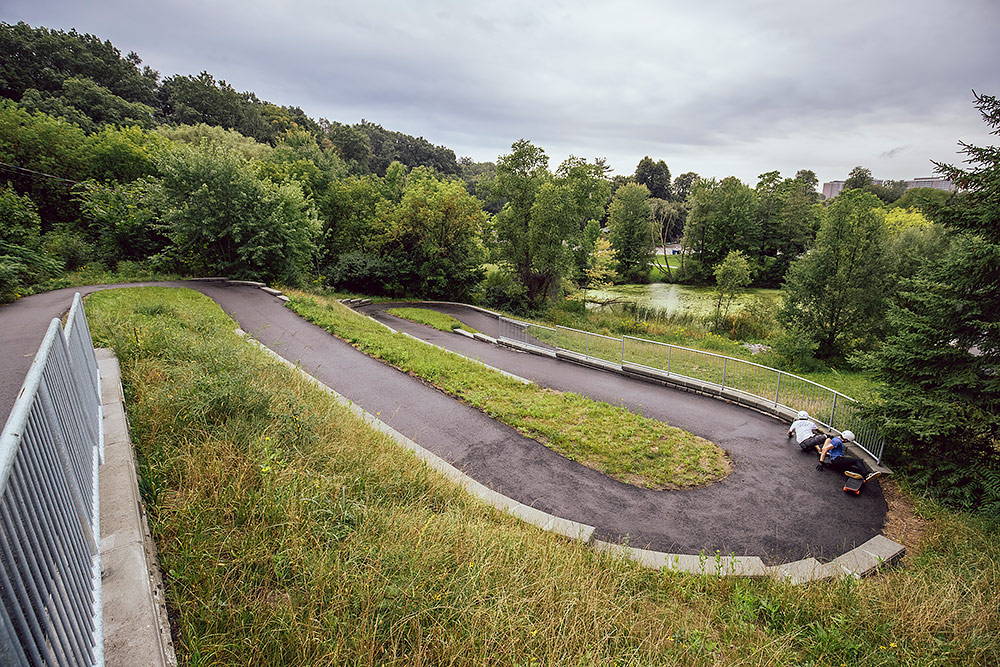 ---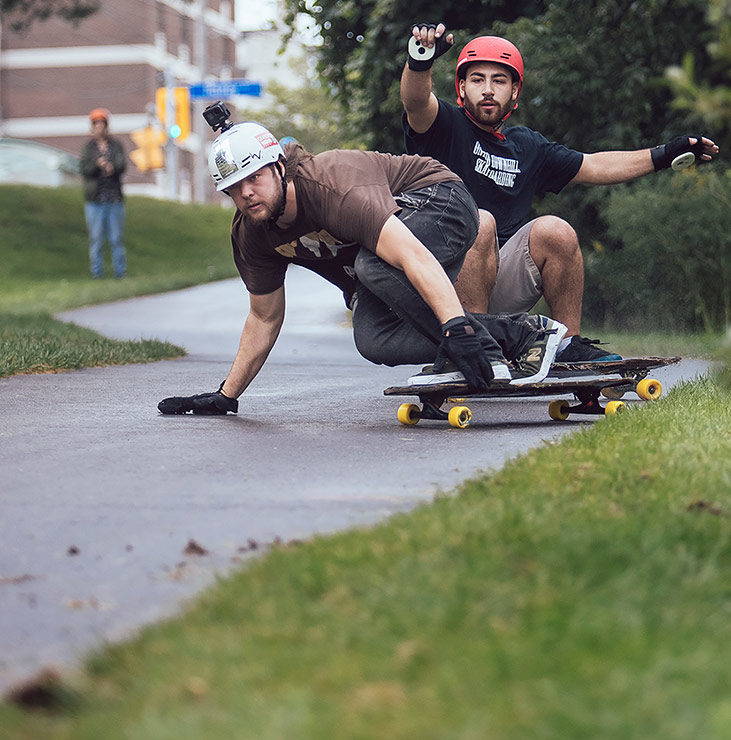 The Board Meeting's final hoorah is a slide jam and path race on a properly rad path! A steep run into a must-slide chicane and then a series of switchbacks – with shortcuts in the middle! As per the rest of the trip, except for the day of the Board Meeting, it was raining which only meant even more chaos on what was already a gnarly head-to-head race. Big shoutout to Matt King and Alex Hannigan for their 1st and 2nd, respectively.
---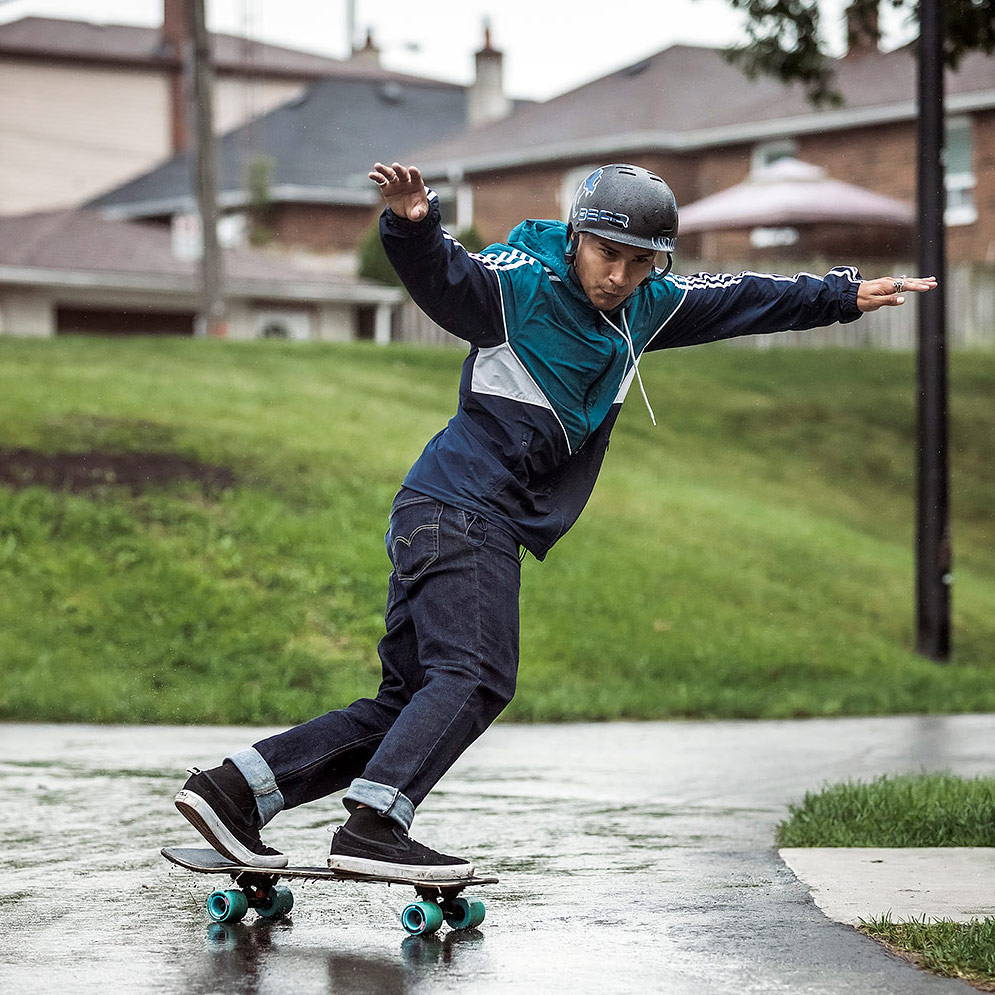 Steven Vera killing it rain, hail and shine.
Matt King - Winner & Landy Team Rider
Chinese Downhill - Slim Phil on the kill!
---
---