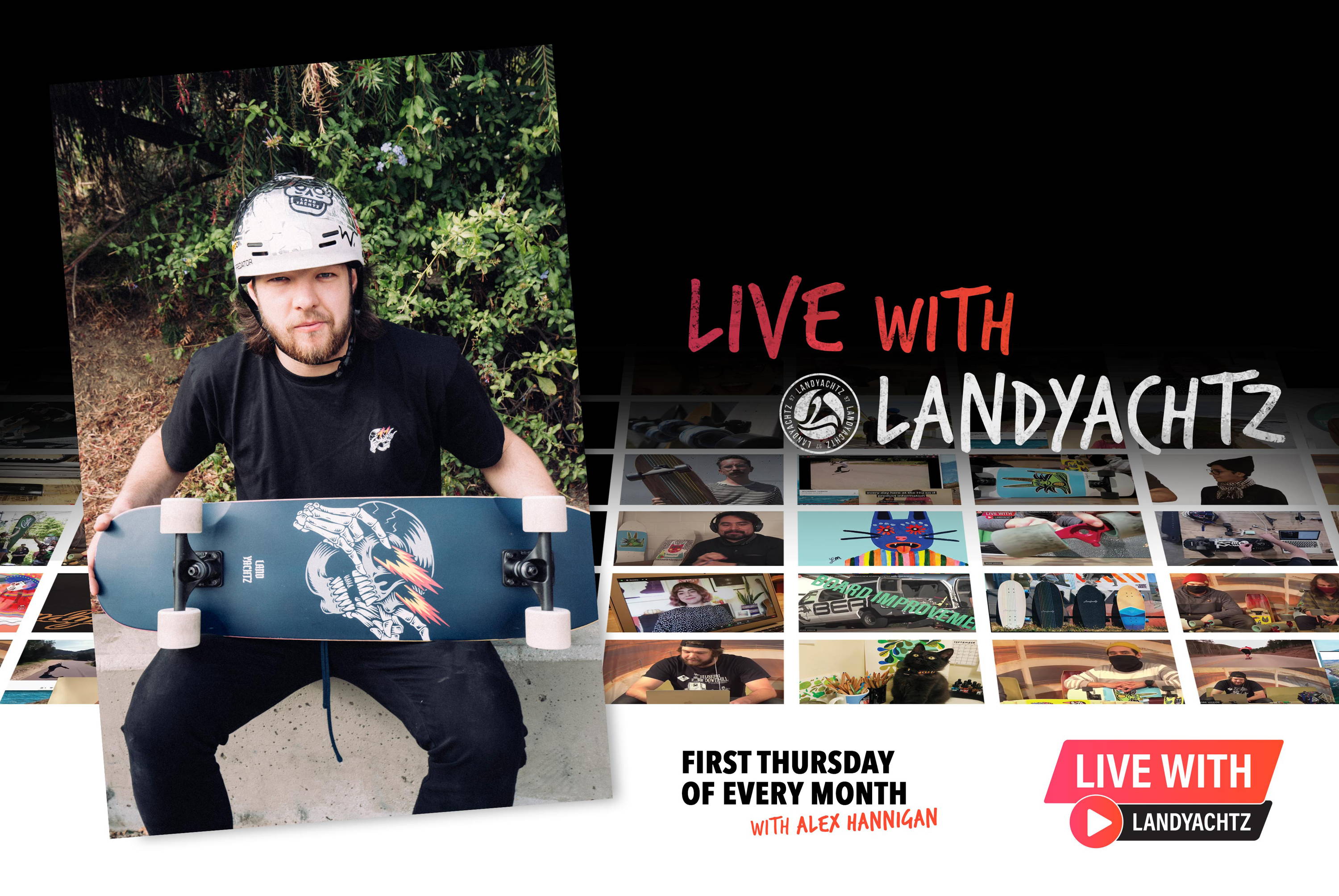 Live with Landyachtz / 11th Round
May 6th, 2021
Live with Landyachtz / 10th Round
April 1st, 2021
Live with Landyachtz / 9th Round
March 3rd, 2021
Live with Landyachtz / 8th Round
February 11th, 2021
Live with Landyachtz / 7th Round
January 28th, 2021
Live with Landyachtz / 6th Round
January 14th, 2021
Live with Landyachtz / 5th Round
December 10th, 2020
Live with Landyachtz / 4th Round
November 26th, 2020
Live with Landyachtz / 3rd Round
November 12th, 2020
Live with Landyachtz / 2nd Round
October 23rd, 2020
Live with Landyachtz / First Round
October 9th, 2020
LIVE WITH LANDYACHTZ
POLL PARTY
Vote on the poll and watch the results live in our latest live stream. Each stream will feature a new poll, allowing you to decide Alex's fate!
ASK ALEX ANYTHING
IN OUR NEW
LIVE WITH LANDYACHTZ
YOUTUBE SERIES.
Submit your questions to Alex and he will pick his favorites to answer live on our YouTube channel! We'll do a new round every other week. You'll be able to tune into our live stream right here every other week!
Go ahead and Ask Alex Anything!